\
in
Help!
John, Pail. George, and Ringo returned to the big screen for more cinematic hi-jinks in the 1965 comedy
Help
, which had more of an actual story than
A Hard Day's Night
but didn't have the reckless fun of the first film.
In this 1965 film, an ancient East Indian tribe is getting ready to sacrifice one of their princesses to the Gods when they realize the sacrificial ring she is supposed to be wearing is missing from her finger. We then learn that the princess sent the ring to Ringo after seeing the group in concert so the tribe goes after Ringo and employ some very extreme measures to get the ring back.
Richard Lester, who directed
A Hard Day's Night
, once again takes the director's chair for this comic romp which has more of a structured story than the first film, but still never takes itself too seriously, in a story that combines James Bond satire with Pink Panther-style slapstick comedy to provide pretty consistent laughs for most of the running time.
Lester makes no bones about the fact that this is a movie though, providing title cards and narration to keep the viewer abreast of going on. Though when it all comes down to it, the story is just an excuse to have the Beatles stretched across a 40-foot screen singing their hit songs and Lester makes no bones about it. When it's time for the boys to sing, the action comes to a dead halt and we get a mini-music video of the fab four performing one of their classic hits. My favorite was the mounting of "Ticket to Ride" which is gloriously filmed in the Swiss Alps.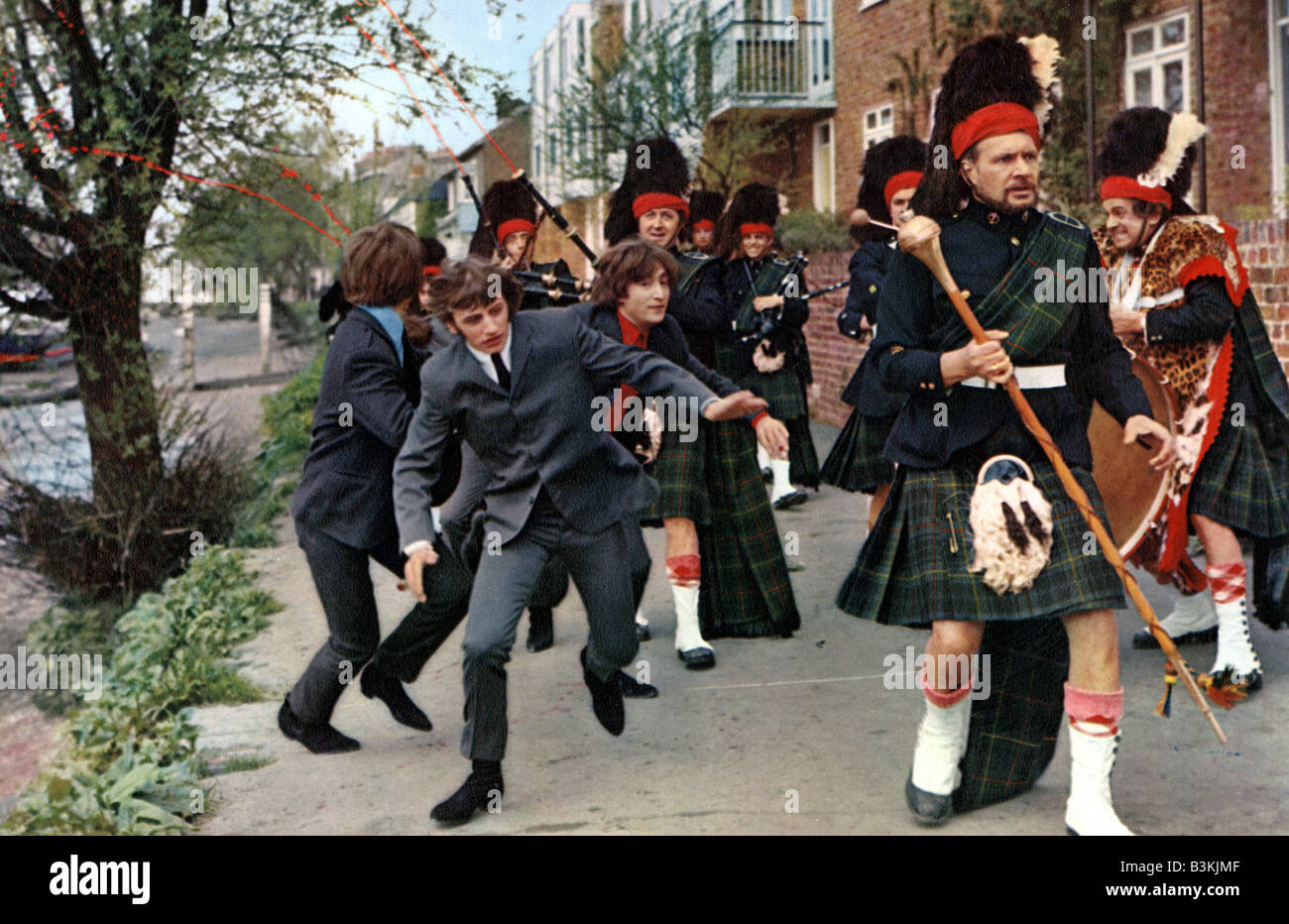 Like the first film, Lester doesn't put any effort in teaching the guys how to act. He really didn't have to do because the fan base of the Beatles in 1965 were basically 15 year old girls who didn't care whether or not the guys could act. There are a couple of inside jokes thrown into the screenplay though regarding which one of the fab four is the most popular.
In addition to "Ticket to Ride", other Beatle classics on display here include "You're Gonna Lose That Girl", "I Need You", "You've Got to Hide Your Love Away" and the classic title tune. The story almost gets in the way of the recklessness that we expect from the Beatles, but the guys seem to be enjoying themselves and fans of
A Hard Day's Night
will not be disappointed.