in
The Banker
Like the 2016 factual drama
Hidden Figures
,
The Banker
is a story that should have been told decades ago about intelligent black people embroiled in another tale of racism, but it doesn't seem to be shoved down the viewer's throats the way it was in the 2016 drama.
This 2020 Apple original is a fact-based story of a financial genius and real estate developer named Bernard Garrett who teams with a streetwise nightclub owner and property owner named Joe Morris in order to purchase Los Angeles properties populated by whites, climaxing with the purchase of one of the largest banks in Los Angeles. Knowing they can't get anywhere trying to do what they're doing as blacks in the 1950's, they tap a young white handyman named Matthew Steiner to act as their front man in order to broker the deals with white corporate Los Angeles. Things go sour though when success goes to Bernard's head when he decides to return to his hometown in Texas and purchase the bank there.
Director George Nolfi, whose primary work has been as a screenwriter (
The Bourne Ultimatum
), has mounted an almost epic tale, told on a huge and inviting canvas that draws us in right away because, despite the fact that racism is the underlying theme of the story, it initially remains underlying as we watch Garrett and Norris build an empire
in Los Angeles, fully aware of how their black faces are going to prevent them from doing what they want to do and decide to use it to their advantage. The scenes of Garrett and Morris grooming young Steiner to be their front man are a lot of fun. It was very amusing that the first thing Morris decides they have to do is to train young Matt how to play golf, since so much business is conducted on the links.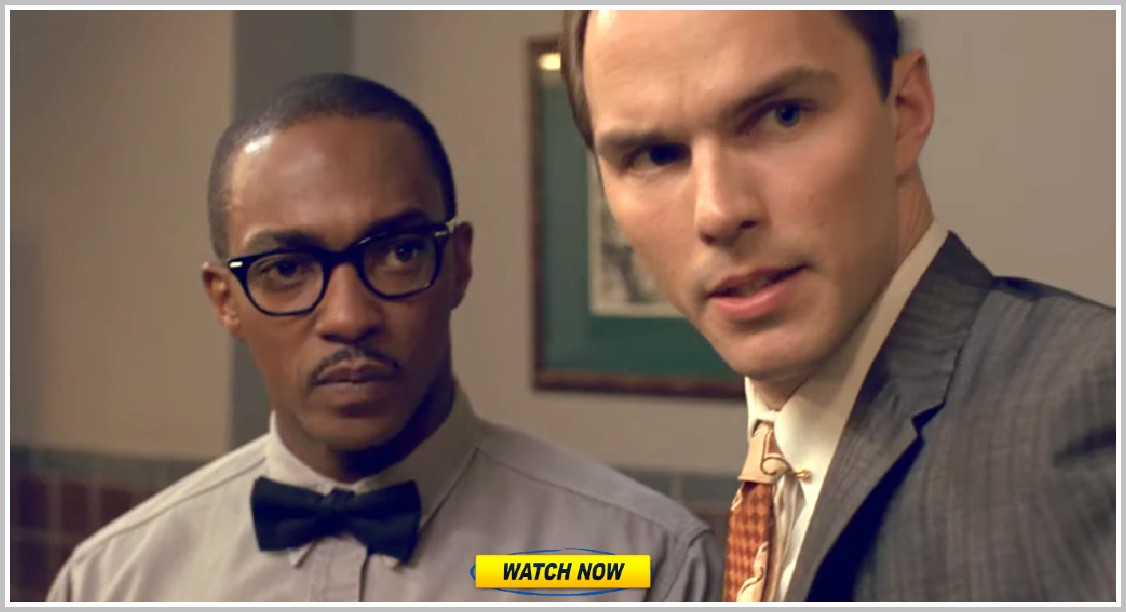 This film fully puts us behind Garrett and Morris and their manipulation of Matt was such a refreshing thing to watch, but the second half of the film becomes a real yet compelling downer as not only do Garrett and Morris bite off more than they can chew, but success goes to Matt's head as well. It's sad watching what happens to these guys and the consequences of their actions are revealed during the epilogue. What's interesting is that no mention is made of consequences for Matt, who also becomes part of the slightly pat conclusion.
The film features handsome production values, including spectacular cinematography, film editing and a pulsing music score. Anthony Mackie gets the best role of his career as the serious Bernard Garrett and nails it, as does Samuel L. Jackson, offering his accustomed flashy turn as Joe Morris. Nicholas Hoult, who stole every scene he had in
The Favourite
, is appropriately sincere as Matt, once again proving his surprising versatility for such a young actor. The story is important because what happened to Garrett and Morris indirectly led to the Fair Housing Act of 1968, which regulated discrimination in real estate because of race. For that reason alone, this film is appointment viewing.