\
in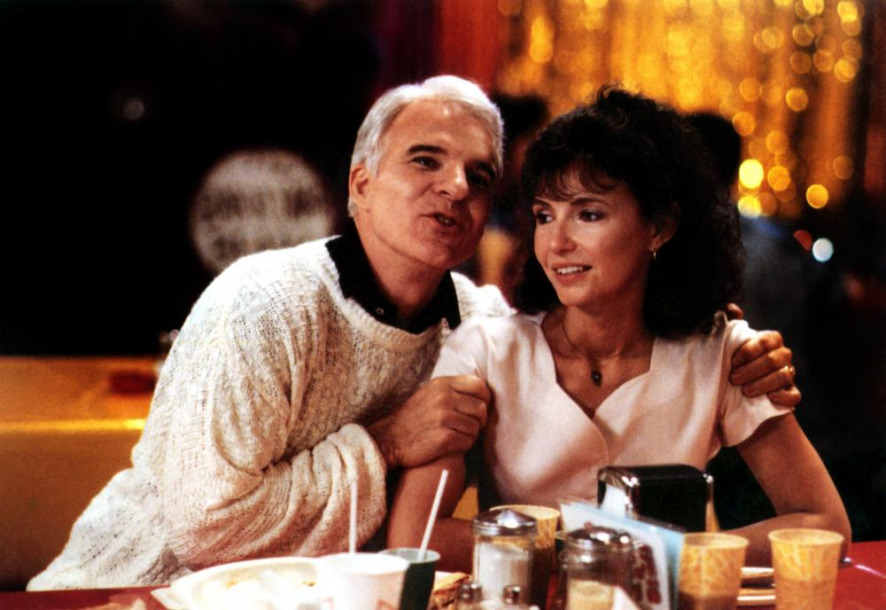 Parenthood
(1989)
Director
: Ron Howard
Writers
: Lowell Ganz & Babaloo Mandel (story]
Cast
: Steve Martin, Mary Steenburgen, Dianne Wiest
Genre
: Comedy, Drama
"The Buckmans are a midwestern family all dealing with their lives: estranged relatives, raising children, pressures of the job, and learning to be a good parent and spouse."

I've been thinking all day about what I would write in my review and couldn't come up with much. Well except for I liked Mary Steenburgen in this! I usually like her, so that's a big plus. Steve Martin was good too and more sedate than in most of his early movies. Strangely however he was at his best when he
was
being zany, doing the cowboy balloon guy at the party. I remember he had a comedy bit he did on Saturday Night Live where he use to make animals out of balloons too. So the balloon part was cool to see in a nostalgic way.
Then there's the OMG moment! When you see the dream sequence of the little disturbed kid who's now grown up and has become a mass school shooter. What the hell! Oh my! They would never do that seen today. Of course back then mass school shootings weren't really prevalent. Nor would they show a little kid fully nude as the movie does for a joke. Times have really changed since the 1980s, and I guess that's the best thing about
Parenthood
is it's a time capsule back to the late 80s when all those self important baby boomers were having babies of their own and they needed to let the entire world know it...'Baby on Board' OMG. I swear having babies was as popular back in the 80s as tattoos and texting is today.