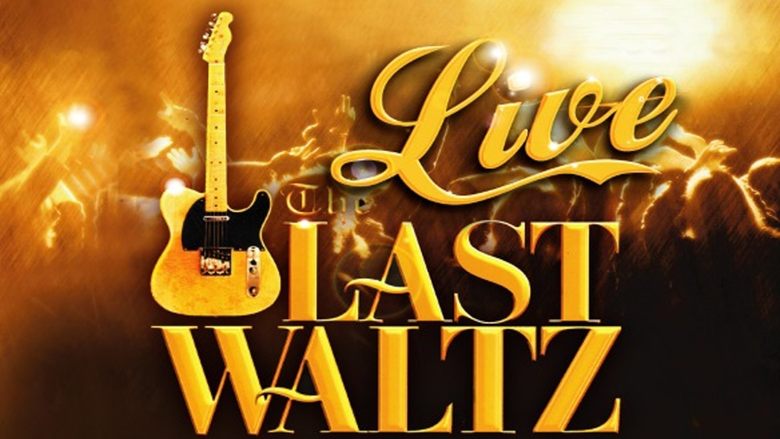 in
Keyser Corleone's Martin Scorsese Week, Review 6
The Last Waltz
(1978) - Directed by Martin Scorsese
"We played eight years in bars, dives and dancehalls, eight years in concerts, stadiums and arenas. We did our last concert. We called it, 'The Last Waltz.'"
Before writing this review for my Martin Scorsese week, I asked my readers to guess what the film would be. I gave them a hint: It's not your typical Scorsese movie, but it's also totally something he would do. Only one man took a guess:
The Last Temptation of Christ
. Nope, it's
The Last Waltz
, the first of Scorsese's rockumentaries. If you're going to dedicate a week to Martin Scorsese, why not bring up one of his rockumentaries?
The Last Waltz
brings the world live footage of the final performance of a band simply called "The Band" before their initial break up, a concert that astounded all on November 25, 1976. This was going to be the performance of their lives, and so many great musicians from the worlds of rock, blues, soul and folk came to aid them in their quest to perform one of the most spectacular concerts in the world. And they did it.
If you've seen my Billy Joel avatars, you'd know I'm a music geek. I don't watch very many rockumentaries because I typically prefer albums to concerts, but I know a good concert film when I see it. And
The Last Waltz
is a rock 'n' roller's dream, covering the best highlights of The Band's career with the help of some incredible musicians. Of course, The Band needs no help in keeping up with many of these wonderful guest stars, because their instrumentation is finer than what they've recorded in studios.
Any classic rock fan might feel like a kid in a candy store when they see guest stars like Eric Clapton, Van Morrison and Bob Dylan (who's good friends with The Band) coming out on stage and doing what they do best. The guitar duet between Eric Clapton and Robbie Robertson was a performance for the ages that's as audibly beautiful as a Mississippi model. The blues is a guilty pleasure style for me due to its rock connections, and to here two blues greats duking it out with each other becomes too much. But the blues greats don't edn there. Muddy Waters comes on stage to sing my favorite pure blues song / Muddy Waters song, "Mannish Boy" which sounds almost as amazing as it did on the album he would include it on the year after the concert,
Hard Again
. Seeing Muddy Waters there lit me like a lantern.
We also get an incredible mix of folk and country musicians in this concert. Through a softer song, "Coyote," we get the astounding voice of Joni Mitchell, and we get a great performance by country rock king Neil Young, and a few songs by The Band's old mate, Bob Dylan, who doesn't manage to ruin the concert with that voice in his nasal. Wait a minute... Ahem, and we also get some artists who are a bit obscure these days, but if you're into classic rock you'll go out of whack seeing them there. Dr. John, Ronnie Hawkins, and a Beatle by the familiar name of Ringo Starr join in the fun (OK, Ringo's not that obscure, but do you really know any of his solo songs?)
I loved
The Last Waltz
so much that it became my favorite Scorsese movie, even above all of of his hits. Now that I've seen more for Scorsese Week, it's my second favorite. I'll review my favorite one at some time, but this is easily one of my favorite documentaries. This is as good a music documentary as
Hearts of Darkness
is a film documentary. No, it's better. If you like any rock music, definitely watch this movie.