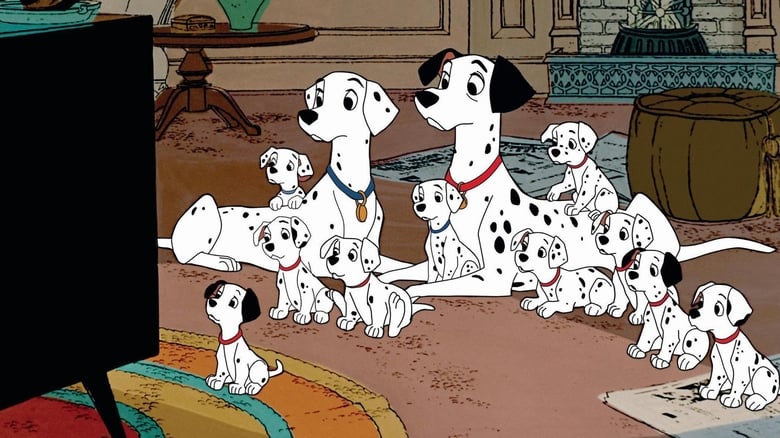 \
in
101 Dalmatians (1961)
A classic from the Disney library,
101 Dalmatians
doesn't have the sophistication or the imagination of the Pixar studios, but still provides sparkling entertainment for the young and the young at heart and features one of the greatest cinematic villains ever.
Set in England, this is the story of a pair of spotted dalmatians named Pongo and Perdita who are overjoyed when Perdita gives birth to 15 puppies, but their happiness is short-lived when the puppies are kidnapped by a couple of dim-witted bad guys employed by Cruella DeVille, the evil and demented former schoolmate of Perdita's mistress, who wants to turn the puppies into coats, along with the other 84 dalmatians that Cruella has already procured for her evil fashion mission.
The creative forces behind Disney classics like
Cinderella
and
Sleeping Beauty
have created another imaginative story where human sensibilities are given to animals and the humans in the story are either villains or instruments of exposition. The story begins with Pongo arranging for his "pet" Roger, to meet Perdita's pet, Anita and pretty much drives the romance between the two humans, whose romance eventually hits the backburner while Pongo, Perdita, and these adorable puppies take center stage.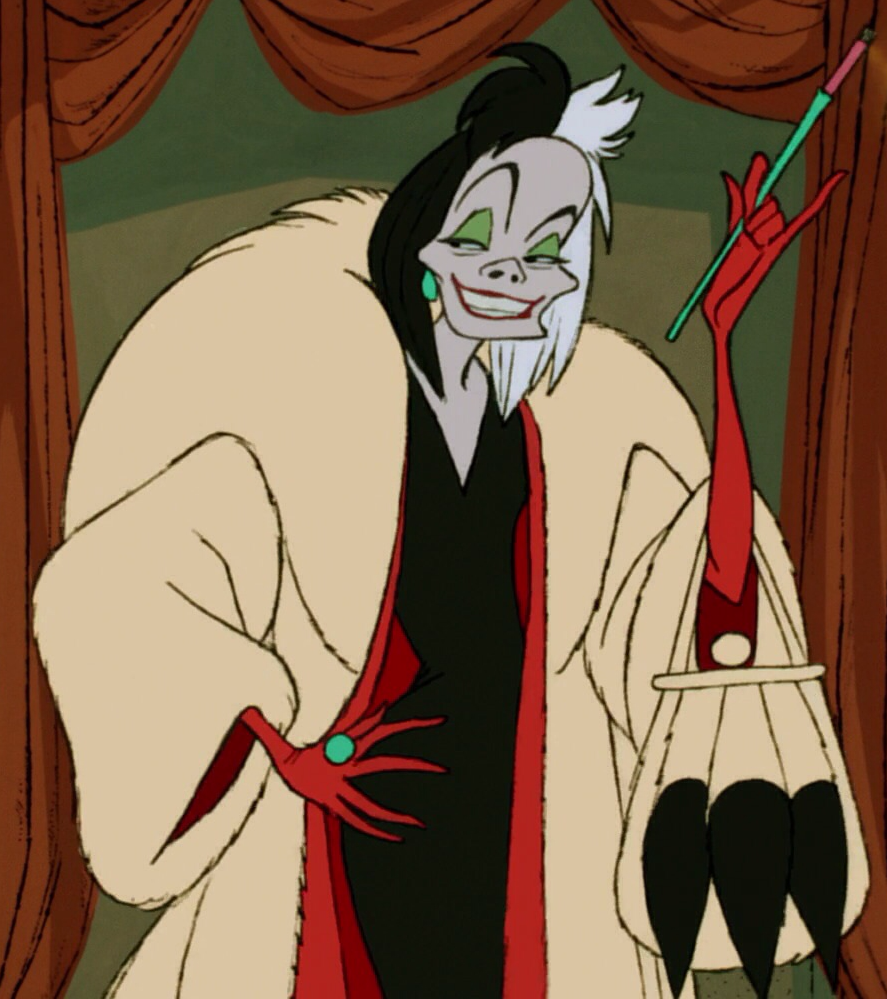 So much of Disney's work in the 60's and 70's is set in England and I've always wondered why and I think I figured it out after viewing this film. The English have a very colorful way with language that is alternately sophisticated and humorous that allows the writers to be much more creative with the dialogue.
But the best thing about this movie, like so many other Disney animated features, is the villain, the fabulous Cruella DeVill (brilliantly voiced by Betty Lou Gershon), who lights up the screen every time she appears. If you close your eyes and listen to the character, she actually sounds a little like Bette Davis, who I'm convinced was the writers' inspiration for the character and Gershon's interpretation of the character. The voice work serves the story, especially Rod Taylor as Pongo, but voice casting wasn't the priority in 1961 animation as it is now, evidenced in a lot of the actors involved voice three or four character a piece, but they give each character a distinctive sound so the viewer doesn't really notice. The story is the thing here, and on that level, this is top-notch entertainment. The film has been followed by two animated sequels and two live action sequels which featured Glenn Close as Cruella DeVill.