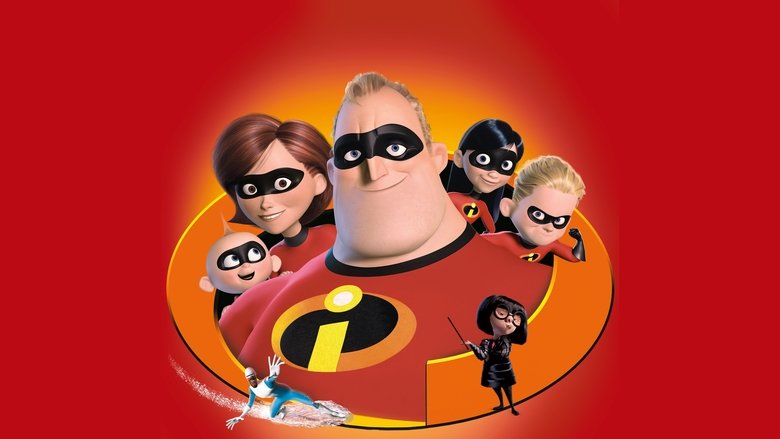 \
in
𝕋𝕙𝕖 𝕀𝕟𝕔𝕣𝕖𝕕𝕚𝕓𝕝𝕖𝕤
(2004)
The Incredibles
Director
: Brad Bird
Voice Actors
: Craig T. Nelson, Samuel L. Jackson, Holly Hunter
Genre
: Animation, Action, Adventure
Studio
: Pixar
'A family of undercover superheroes, while trying to live the quiet suburban life, are forced into action to save the world.'

Mid Century Modern...I love it! But if you don't know what it is then you missed one of the prime aspects of
The Incredibles.
I swear everything was done up in Mid Century Modern, with so many details in the background animation that I could've just paused the film and watched it frame by frame...I even spotted a sun burst clock, I have one of those too. Yahoo!
Now if that wasn't enough, as soon as I seen the lady costume designer, with the bob hair and round thick framed glasses named E...I knew who that was suppose to be! I love that they included a character that would be unknown to 99% of the people (unless of course they watched the DVD extras or read the trivia at IMDB). That's the great thing about Pixar films, they load up their films with clever insight and references that are pretty far out there. In that way Pixar reminds me of The Simpsons.
I thought The Incredible was the most fun that I had watching a Pixar film. I actually laughed at some of the stuff and I warmed right up to the super hero family that was living incognito. Holly Hunter's voice acting really added to the fun family feeling, I liked all the characters in the film.
World Building:
5/5 For the uniqueness of the world of has-been supers. Very cool idea for a film.

Animation:
5/5+ For all the Mid Century Modern.
Character Development
: 3.5/5 Not much character development, but the script wasn't about that so I'm good with it.
Originality:
5/5

Other Thoughts:
I really don't have anything negative to say about it.
Favorite Moments:
The set designs, loved those.
Movie Review Rating