in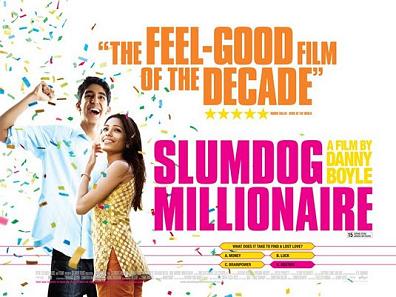 Slumdog Millionaire (2008)

Directors
: Danny Boyle, Loveleen Tandan
Writers
: Simon Beaufoy (screenplay), Vikas Swarup (novel)
Cast
: Dev Patel, Freida Pinto, Saurabh Shukla
Genre
: Drama, Thriller
The life story of a teenage boy who grew up as an orphan on the mean dirty streets of Mubai, India. Told through flashbacks, as he explains during a brutal police interrogation how he, an uneducated 'slumdog' could possible win millions of dollars on the Indian TV version of Who Wants to be a Millionaire? CR

A powerful film, with a very misleading poster. This is not a feel good film, it is powerful and thought provoking, but many of the scenes show the sad and brutal life of slum children in India. These
slumdogs
live in garbage dumps and are brutalized by gangsters. In one scene, small homeless children are gathered from the dirty streets by a nice smiling man. He feeds them and teaches them to sing. Then he forces them to beg on the streets....and in a gruesome scene pours boiling hot liquid into the eyes of a small child to blind him....Blind children earn more money as beggars. There's also torture scenes in the police station. Of course this is a Danny Boyle film and those kind of horror-esque scenes are his trademark.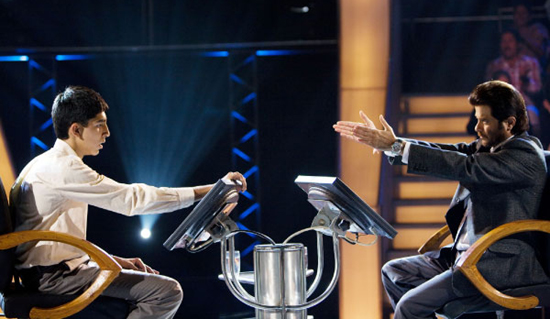 I had a hard time watching some of this, the torture scenes in particular are gruesome...but it is an excellent movie and Dev Patel as always is top notch.
Slumdog Millionaire
won an Oscar for Best Picture for 2008.
+