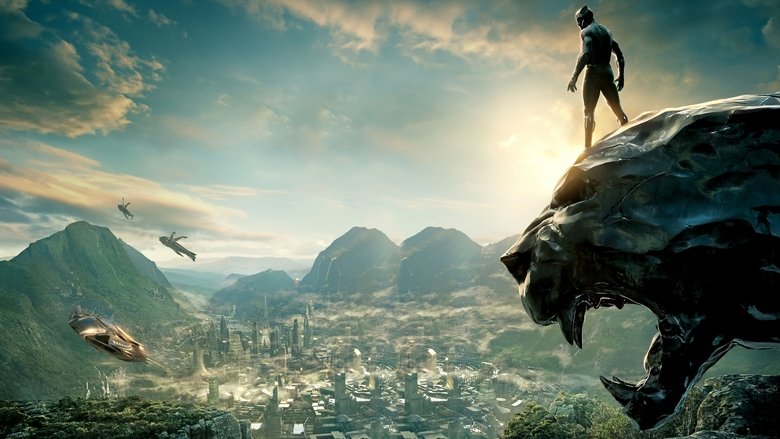 in
Black Panther

I've never been that disappointed by a Marvel Cinematic Universe movie. In my opinion, the worst one is Thor: The Dark World. Even then, that one was a 7.5. They've all been worth something to me, and all added something to the series.

I've seen every one of the movies so far (of course most movie junkies probably have), so whether or not I had heard of Black Panther wasn't a factor into whether or not I'd see the movie. And I always thought the MCU was good. But I didn't expect Black Panther to be one of the best entries in the franchise.

Black Panther centers around a prince of an African tribe living beyond first-world and making themselves out to be third-world. The prince must deal with issues of family and betrayal, notably about the story of his uncle and how he must defend his country, throne, and his way of ruling. So it's basically The Lion King for comic book fans.

Storywise, it was a lot of fun to see. The secret civilization of Wakanda was not only a visual treat, but the explorations of the modern culture of Wakanda added a lot of heart to the story, as well as those aspects taken directly from Ancient Wakanda tradition, or taking influence from that culture. There were a couple of good plot twists that were played out very well, only itched by a tiny bit of predictability.

The cast members got into their characters very well. Chadwick Boseman played a great young-king-slash-hero that kept me engrossed in his character. Andy Serkis' role as Klaue was hilarious. I guess that's to be expected from Gollum. Jordan brought a real villain's soul to Killmonger. Watching him was like listening to Jeremy Irons play Scar. Excellent job. But Letitia Wright's job playing Shuri was a surprise piece of excellency that the movie put the right amount of focus on.

And don't get me started on the action. The MCU hasn't has such thrilling and well-coreographed action since the first Avengers film. The car chase scene practically kept my eyes wide-eyed throughout the entire run. I hardly noticed I was in a two-handed popcorn eating routine, slowly putting a couple pieces in my mouth one hand at a time, immediately after. By the time the chase was done, I had finished the popcorn.

Black Panther is one of the finer entries in the MCU. It's almost as good as Thor: Rangarok, and better than Spider-Man: Homecoming. I really wouldn't mind another Black Panther movie, becuase I want to see more of Wakanda and Wright.