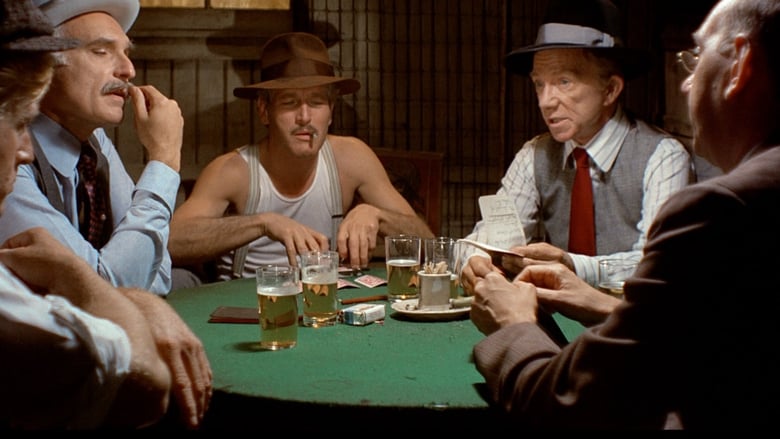 in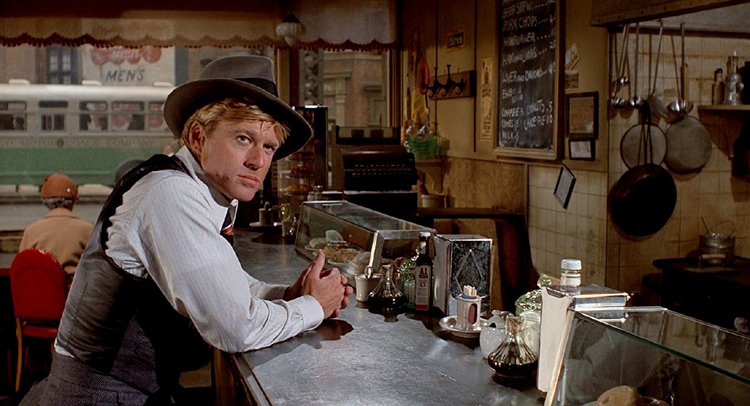 The Sting (1973)


Director
: George Roy Hill
Writer
: David S. Ward
Cast
: Paul Newman, Robert Redford, Robert Shaw
Genre
: Comedy,Drama Period Piece
Two adventurous con men during the Depression of the 1930s team up to pull the ultimate con on a mobster. CR

One heck of a good time movie that's powered by the charismatic performances of it's two leads, Robert Redford and Paul Newman.
Two likeable grifters...
aka con man
, undertake one helluva complicated scam..
.aka the sting.
The target...
aka the mark
, is Robert Shaw a ruthless rackets boss who's grown rich on illegal horse race betting..
.aka book making
, during the depression of 1936.
The story which follows the con is complicated and even though I've seen it twice, the amount of twist and turns the movie takes is still impressive. Make sure you're not distracted during the movie as you need all of your brain power to follow this brilliant script written by David S. Ward.
The sets, both the exteriors which made use of some traveling mattes to give Chicago the look of 1936...and the interiors which are chalked full of what looked like authentic props and set dressings, were a thing of visual beauty and put me in the mind of the depression era.
But much of the credit must go to Robert Redford in one of his most personable roles, Redford's colorful
Johnny Hooker
makes this movie so darn likable.