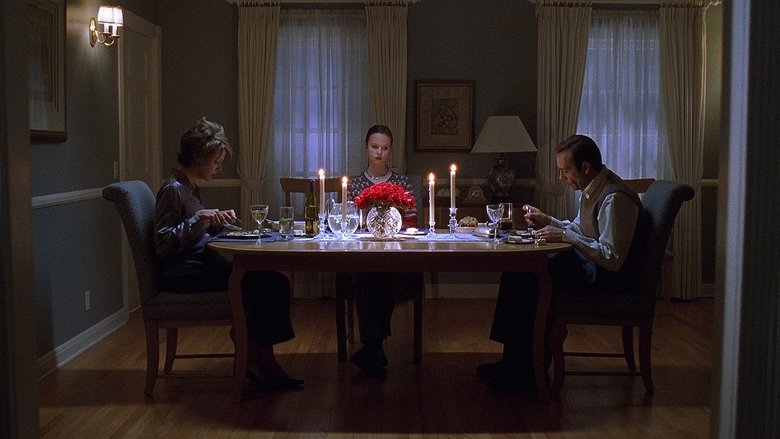 \
in
AMERICAN BEAUTY
The recent derailing of the career of Kevin Spacey prompted a re-watch of
American Beauty
, a stylish and sizzling black comedy that won the Oscar for Best Picture of 1999 and won Spacey his second Oscar.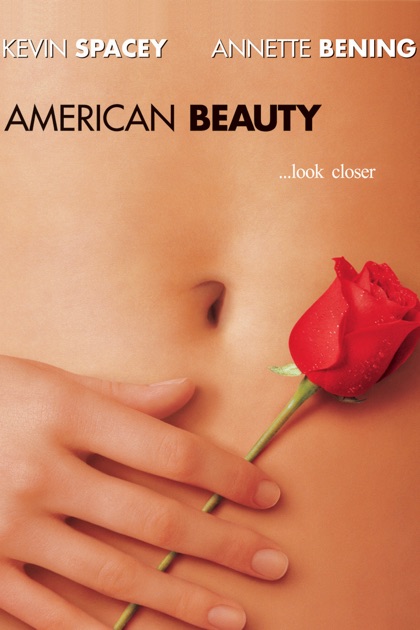 This film recounts the final months in the life of one Lester Burnham (Spacey), a man smack in the middle of a midlife crisis but doesn't initially realize it. His marriage to a frigid real estate agent named Carolyn (Annette Bening) is a detergent commercial and his angry teenage daughter, Jane (Thora Birch) hates him. When Lester finally decides to embrace what's happening to him, instead of fighting it, he quits his job, quits pretending that he's happily married and quits fighting his inappropriate attraction to his daughter's best friend (Mena Suvari).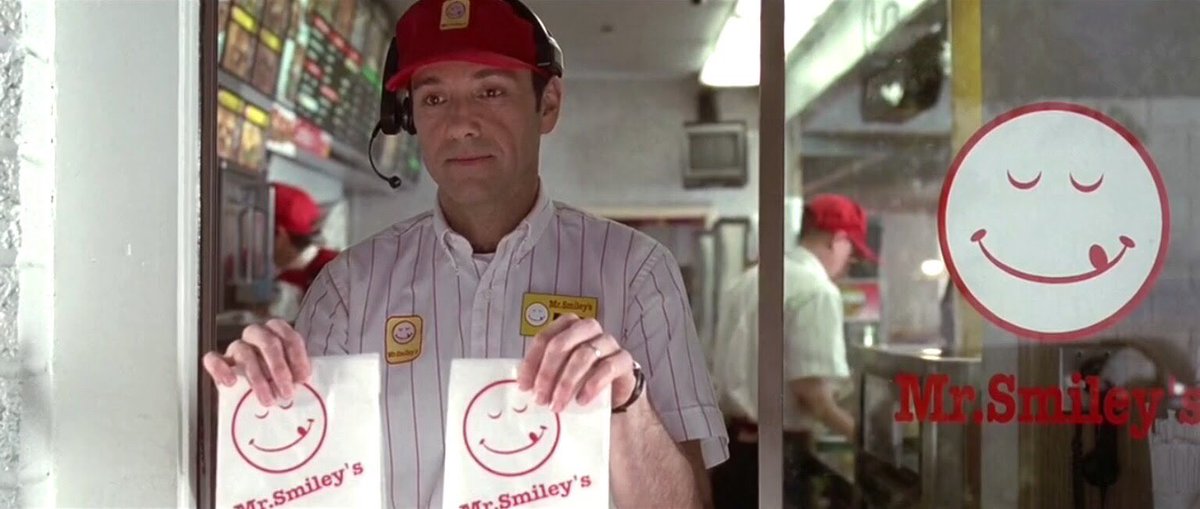 More than anything, this singularly unique film experience is a triumph for director Sam Mendes and screenwriter Alan Ball. Ball's Oscar-winning screenplay displays classic literary and theatrical influences like Edward Albee and Tennessee Williams in its approach to human dysfunction, social acceptability, and how subjective beauty is and how the eye of the beholder is the only real judge. The screenplay, framed by Lester's often very humorous narration, sets up the fact that Lester and Carolyn's marriage is a farce and that they haven't had sex in years within the first ten minutes of running time. We learn about Jane's feelings in the opening scene and we don't understand because Lester is one of the most instantly likable movie characters ever, making his wife and daughter's contempt of him such a mystery.
Of course, it becomes less of a mystery when we meet Ricky Fitts (Wes Bentley) the slightly disturbed teenager next door who is the son of a former army colonel (Chris Cooper) who becomes obsessed with Jane. Ricky, with the aid of those piercing blues eyes, becomes our conduit into the quiet insanity of the Burnham family while providing little insight into his own.
Mendes also won an Oscar for the bold directorial strokes he takes here, painting striking cinematic images via bold symbolism, clearly a collaboration between him and Ball and some striking camera work. I love the way lot of this story is told through Ricky's camera lens and sans dialogue. The tension that Mendes creates through his different but similar views of the Burnham and the Fitts households, never lets us forget that these are extremely unhappy people and we will never be completely privy as to why. I have always embraced the delicious irony that the most normal people in this movie are the Burnhams' other neighbors, a gay couple played by Scott Bakula and Sam Robards. Mendes must also be applauded for his choice of music for the film. I love that both Lester and Carolyn have their own separate scenes where they are in cars singing with the radio and the radical difference in the songs.
Say what you want about what we've learned about the man's personal life recently, it doesn't change the fact that Spacey's brilliantly unhinged performance was more than worthy of the Oscar he won. Though I loved Hillary Swank in
Boys Don't Cry
, I still think she robbed Annette Bening of the Best Actress Oscar for her brassy and unapologetic Carolyn, a performance that will grate on your nerves and and endlessly entertain. Cooper has some bone-chilling moments as Col. Fitts and Birch and Suvari bring a maturity to their performances that walk right in the face of the characters they play. And if you don't blink, you'll catch John Cho and Tony Award winner Marissa Jaret Winokur in brief roles. A bold piece of cinema that never goes anywhere you expect it to and makes no apologies for it.