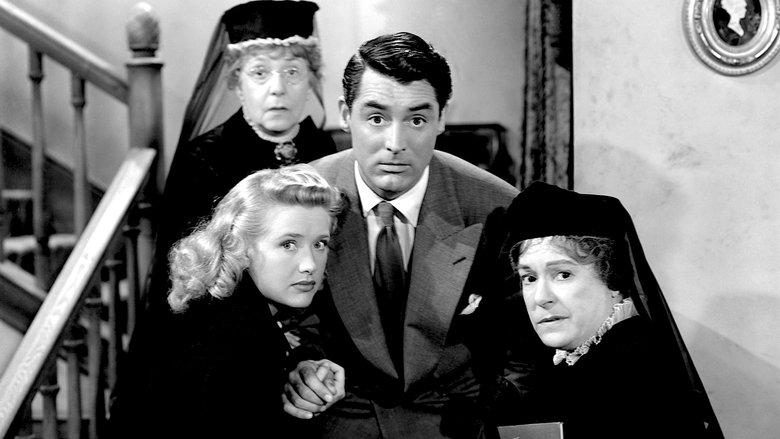 in
Arsenic and Old Lace
(Frank Capra, 1944)
Director: Frank Capra
Writers: Julius J. Epstein & Philip G. Epstein (screen play)
Cast: Cary Grant, Priscilla Lane, Raymond Massey, Edward Everett Horton, Jack Carson, Peter Lorre
Genre: Comedy, Crime, Thriller

About: On the day of his wedding, a fussy drama critic (Cary Grant) learns that his old maiden aunts are murders...and that insanity is a hallmark of his family line.

Review
: Frank Capra's movies are known for having a certain charm and human spirit with a bright note at the end of the show.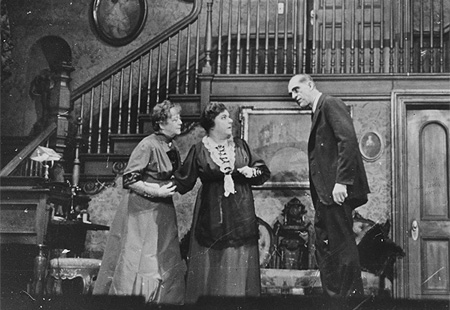 Arsenic and Old Lace
was completed in 1941 but not released until 1944. Coming from the tail end of the 1930s, you can kind of get the feel of the 1930s screw ball comedy here.
I really liked the cast, especially Priscilla Lane, she's a real doll in this and is a natural at comedy. So is Jack Carson who played the cop who dreams of being a playwright and Peter Lorre who's hilarious as Dr Einstein. And the two older actresses who played the two eccentric aunts, were priceless. Does anybody remember the TV show
The Waltons,
I swear the idea of The kooky Baldwin sisters who served recipe in their big mansion in
The Waltons
came directly from the Brewster ladies with their spiked Elder Berry wine.
Cary Grant is on record for not liking his performance in
Arsenic and Old Lace
, he especially didn't like the couple of
reactionary mug shots
he does to the camera. I thought they worked well and were fitting for the style of film. I thought Cary was great in this.
Now I feel like watching more Frank Capra films.