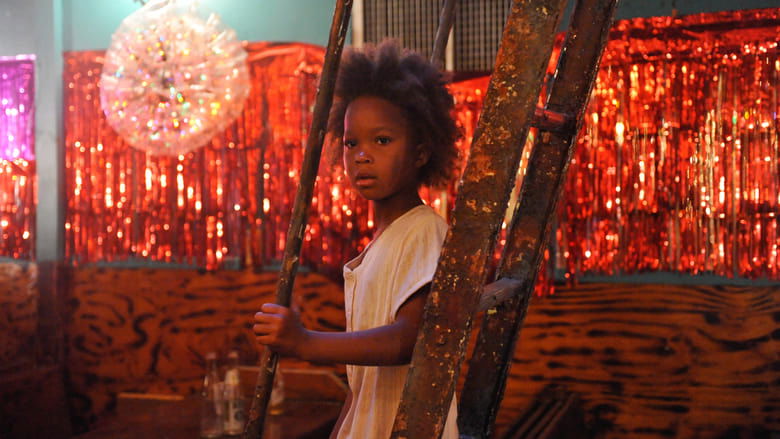 \
in
MovieMeditation presents...
HIS FILM DIARY 2015
total movie count ........... viewing day count
252
..........................
290
__________________________
October 17th
—— 2012 ——
BEASTS
OF THE
SOUTHERN
WILD
—— drama ——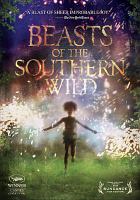 REWATCH
A stunning and spell-binding small scale poetry piece
of big scale real world problems
The director of this film, Benh Zeitlin, has carefully constructed, created, compiled and composed something absolutely unlike anything I have ever seen on screen, or elsewhere even. 'Beasts of the Southern Wild' is a modern masterpiece and will hopefully go down in movie history for its open honesty, sheer imagination and societal and cultural importance. But what truly impressed me, is how this movie has such an extremely wide vision for such a tightly budgeted and small scaled little indie flick…
What really grounds the film is also what lifts the film, meaning it is the bond between the grounded innocence and the spiritual imagination of a child that generates the core as well as the heart of the film. The combination of the basics of mother earth and the beautiful mind of a fragile youth really makes this movie operate, both intellectually and spiritually, on a whole other level. We follow this little girl, named Hushpuppy, and we view the world and all life within it straight through her eyes and her mouth and her mind, completely unfiltered and fair-minded. The steady evolvement and eventual clash between her world and the real world is a progress that is truly interesting and a conflict that is truly fascinating.
I love how we, as an audience, cinematically hold hands with Hushpuppy as she leads us through the narrative, complimented by charmingly natural narration and beautifully organic cinematography. 'Beasts' really does feel like picture poetry, complete with an exquisitely constructed exterior and an extremely meaningful interior. It is so well-done, the way we follow Hushpuppy on this journey of perception, touching upon everything from innocence, social differences, life observations, environmental issues and all this is merely the tip of the iceberg. The world-building is also wonderfully realized and the "Bathtub" of the Louisiana bayou may be drawn from reality, but the depiction is so filled with detail it might as well be documented reality.
All the elements of reality may make this movie fit into our universe, but it is the fantasy elements that makes it all stand out. Building the fundament of the film on something real and enhancing everything with something that is mystical, mythical and magical really moves this movie from simply great to truly amazing. The ancient beasts, called Aurochs, is a constant danger lurking underneath the surface, hinting of what is to happen and finding its way through the harsh weather, while coming closer and closer to our protagonist. Whether they represent one thing or the other is up to the individual and no movie is ever as meaningful when explained. But it can be interpreted in many ways, even outside the obvious feeling of danger and things to come.
I really like how the approaching storm and marching Aurochs is a harmonized clash of harm and hazard, balancing each other out as the factual and the fantastical, respectively. In some way, towards the end, it could also be viewed how the fantasy is finally confronted once it collides with the real world. In the end something very real happens to Hushpuppy, where she has to be strong and independent. She has to stand up for herself, who she loves and what she believes in. Therefore, the beasts can be many things and mean a lot more than one thing to Hushpuppy as well as the overall story. Nevertheless, however you may interpret it all, it is the visual and structural elegancy in these images that really speaks to me. It is the feeling of something more, it is the feeling of hope and the sense of evolution of both character and story.
There is so much to love and admire in this film and the story arc of going through different worlds and witnessing different angles of it all is way beyond the written word – seeing the lower class collide with the upper class, observation collide with knowledge, fantasy collide with reality and culture collide with nature – all of this is intellectually and visually stimulating and it is a prime example of which incredible things can happen when 'mind collide with movie'...
__________________________
With a captivating soundtrack, stunning visuals, great acting and a beautiful story. I guarantee
this movie is going to have a place on my eventual Top 100, no doubt about it.
So who's the man? Benh Zeitlin's the man!