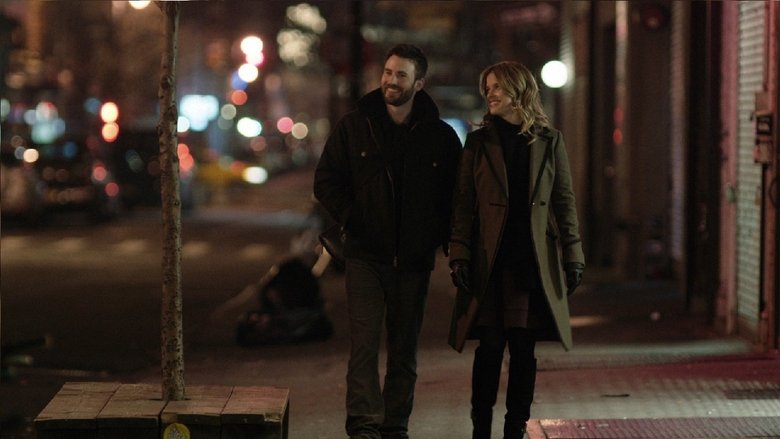 in
Before We Go
Chris Evans gives us his directorial debut in a small film about two people who spend one night together in NYC. Nick, played by Evans himself, is a musician and plays his trumpet at Grand Central Station when the beautiful, but clearly distraught Brook, played by Alice Eve, comes running through to catch the last train. She misses it. She also accidentally broke her phone. When he decides to chat her up he finds out her purse was stolen earlier and she must, absolutely must, get home tonight. Throughout the night these two discover secrets about each other, fears, goals and everything else that would make someone potentially fall in love, but do they?
I'll admit something here that might get my movie viewing card revoked. I've never seen any of the "Before Trilogy" films and even I know that this film borrows heavily from them. I don't know if I would have enjoyed this more or less, but for the most part, this film is genuine.
Most of the film works based on the charms of the two leads. Evans has always had that charm to him and he puts it to full effect here. The relationship between the two only has hints of romance. Evans, smartly, side steps the obvious romantic choices for something more real. I appreciated that. His directorial effort is nothing to shake a stick at. The script doesn't call for anything fancy, so it comes off as too easy a choice for him to start with. Shoot two good-looking people roaming around NYC, not too hard.
The script tries to find ways to make it impossible for these two to separate. Broken phones, no money, broken noses. The shortcomings here are few, but noticeable. I feel that fans of the Before films will either despise this film for being too familiar, or appreciate it as a "little-brother" of sorts.