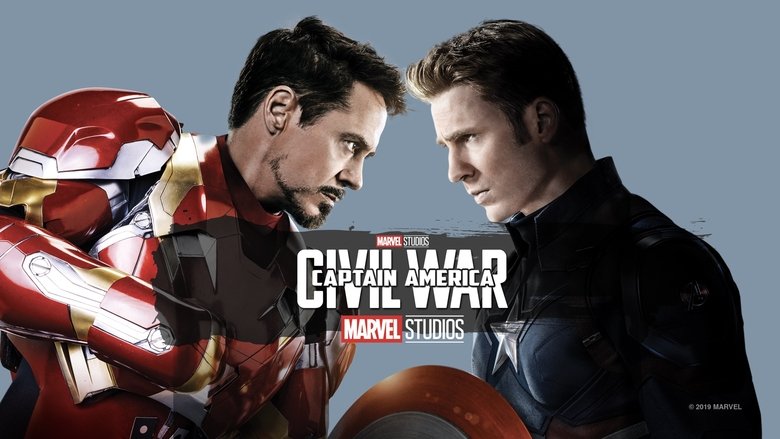 in
Captain America: Civil War
(Anthony Russo / Joe Russo)
"I'm doing what has to be done... to save us from something worse."
Superhero fatigue is a problem that many people think is starting to settle in.
Fantastic Four
was an abysmal film and it made less than
Spy Kids 3D: Game Over. Batman V Superman: Dawn of Justice
received terrible reviews and had one of the biggest Friday to Sunday drops. Are people sick of these films? Well, not if you're in the Marvel family it seems. For one thing, Marvel actually takes pride and careful attention to detail with their films, both the previously mentioned titles are rush jobs for specific reasons. Civil War is proof that the good guy vs good guy aspect of superhero films can be done right.
The world wants to hold the Avengers accountable for all the death and destruction they've caused over the years, so the United Nations put together the Sokovia Accords, which means the Avengers would work for them. Tony Stark supports this. Steve Rogers does not. Things get more complicated when Bucky turns up again and is the prime suspect in a bombing that kills dozens of people. With two prominent members of the Avengers on opposing sides of the issue, will the team ever be the same again?
Civil War has a lot going for it. Stellar cast, great characters, top-notch special effects, excellent action sequences, comedic relief and...well the list goes on. The Russo brothers have delivered a slick action film that makes me comfortable with the fact that they seem to be at the helm of the Marvel franchise now. When The Avengers was first announced, I thought it was going to be dreadful, then they said these guy named Joss Whedon was going to be directing it and my expectations instantly changed. Whedon delivered a great superhero film that set up the rest of the films to come. The Russo brothers now have the task of juggling all these characters and they do an admirable job.
Each character has their shining moments, but the core of the story is Stark vs Rogers. So while it's fun to have Rudd come in and have a few laughs, I don't think anyone is expecting huge things from his character. Same with Spider-Man, who is forced in here to set up his future films within this weird shared universe with Sony. Those are not complaints, they both work wonderfully in the film. If I were to find a complaint it would be in the thought process of the villain, Zemo. His plan is so painstakingly convoluted that I wonder how it even worked at all. Too many things need to fall in place for him to get what he wants and it distracts from the emotional power of the climax. The actors and the history with the characters manage to save it a bit and do raise the stakes, but I had my problems nonetheless.
The grand spectacle at the airport between these characters was indeed a highlight. When you have characters like Vision and Scarlet Witch, who are so powerful they could end the fight instantly, it's a good idea to have them simply do damage control. I wondered how they would handle these two, they did a decent job of it. After this film, I can only hope that Infinity Wars goes this route and gives each Avenger a worthy foe to fight and not a hoard of mindless foot soldiers, which is exactly what the previous two Avengers films did.
Fans of the series will be pleased, the action is great (a bit shaky at first, but they let it breath later on) and some great introductions of new characters that will bring a fresh perspective to the franchise. Black Panther for one, steals a lot of the scenes he is in. Bold move to have such a big character "show up" in the film without a solo movie to set him up, but it works here. The cast is diversifying as more and more characters come into these films and I'm glad to see it. Tony Stark is great, RDJ does a great job with him, but we've seen the guy have a big role in these films 6 times now. I get that Marvel is scared to let some of these characters go because they are so integral to everything, but I honestly believe something along these lines needs to happen to bring more emotional depth to the franchise. For a studio willing to take chances are projects like Guardians of the Galaxy, they need to take a chance on this aspect as well.