in
#74 - Brooklyn
John Crowley, 2015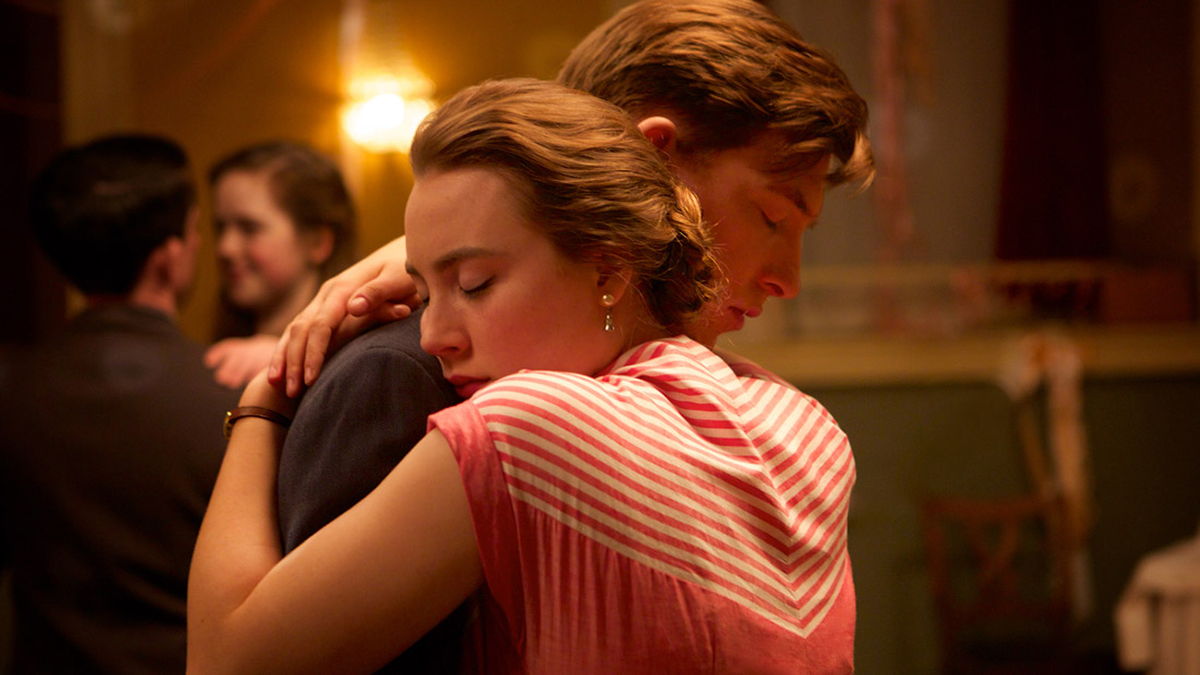 In 1952, a young Irish woman emigrates to New York and has to deal with various situations as they arise.
Out of the most recent crop of nominees for the Best Picture Oscar,
Brooklyn
is probably the easiest one to write off. It's the exact same kind of milquetoast period piece that only ever seems to crop up in the lead-up to awards season and may not do anything to majorly offend but also manages to avoid distinguishing itself a whole lot in one way or another, which has the potential to be its own kind of boring. Even the plot sounds like it struggles to come up with any significant problems for its young heroine (Saoirse Ronan) to face as she makes one somewhat unpleasant boat trip from her small Irish hometown to the eponymous borough. The main conflict that she faces is less to do with any serious hardships that she encounters upon her arrival than it is to do with her pervasive homesickness that threatens to stop her from fully integrating into her new home, no matter how much of a support system she has in her fellow expatriates. There's a lot going on - or
not
going on, as the case may be - that unintentionally dares you to just say "whatever" and give up on
Brooklyn
.
Fortunately,
Brooklyn
manages to provide adequate compensation for its potentially alienating exterior. It's got some solid actors in the mix - Ronan makes for a good centre to the film as a woman who may start off as a naive doormat but manages to develop some serious confidence without breaking her generally genteel demeanour. There are a couple of recognisable British veterans like Julie Walters and Jim Broadbent who help to really drive home the film's prestige value, though the film is much more likely to be carried by its lesser-known performers. Emory Cohen and Domnhall Gleeson are given some rather thankless one-note roles as Ronan's suitors, though they do infuse them with some charming levels of vulnerability underneath their potentially stereotypical Fifties appearances and mannerisms. The story may lack for external action and doesn't go for grand emotion as often as you'd think, but there's a subtle warmth to the proceedings that is very capable of covering for any narrative shortcomings. The same goes for the technical side of things, which evokes old-fashioned melodramas in the best way through some vibrant use of colours to compensate for some fairly static camerawork. The music also balances the usual subtle yet stirring orchestras with the odd piece of Celtic folk to add to the film's ambience. So yeah,
Brooklyn
may not be full of excitement or boundary-pushing and that's why I don't consider it to be especially great, but I give it credit for actually being a surprisingly pleasant little movie that did actually manage to involve a fairly interesting conflict underneath its inert-looking surface.