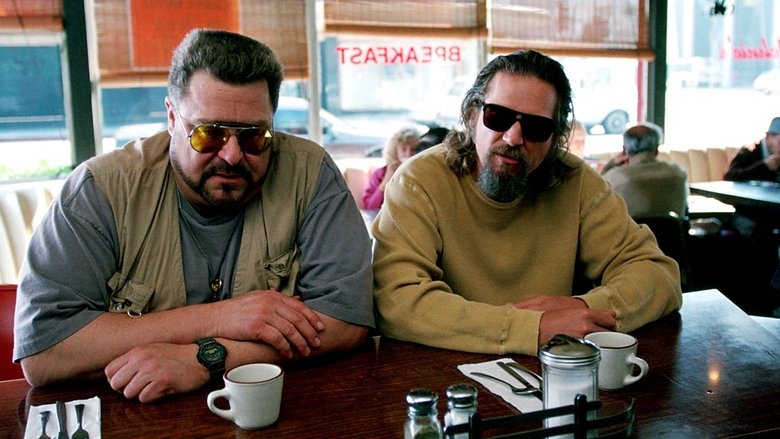 in
THE BIG LEBOWSKI
What is it that makes
The Big Lebowski
so funny? Is it the brilliant script, the incredible characters, the great performances, or any of the other great things about this movie. The answer is all of the above, because
The Big Lebowski
is one of the only comedies that has all of these aspects.
The Big Lebowski
is about a lazy, pot smoking, bowler, who, after a mistaken identity crisis, gets dragged into a confusing kidnapping case filled with nihilists, severed toes, and porn tycoons. Arguably the main strong point of the film are its incredible characters. The other Coen Brothers' films I really enjoy,
Fargo
and
Burn After Reading
have good character's too, but none of them stand out nearly as much. All of the characters are so over-exaggerated that they somehow become relatable. The other strong point is the incredible and hilarious script also written by the Coen Brothers. They are able to create scenes of dark comedy so well, that they are rivaled by no one.
The performances in this film are incredible for a comedy. Jeff Bridges and John Goodman are especially good as The Dude and Walter Sobchak, two best friends who work together perfectly. The two have such great chemistry, that any scene with them together is already comedic gold.
There is no one specific reason that
The Big Lebowski
is funny. The brilliant characters, the brilliant script, the brilliant actors, the brilliant directing, I could go on and on. This is one of the biggest cult films of all time, and it deserves that status.