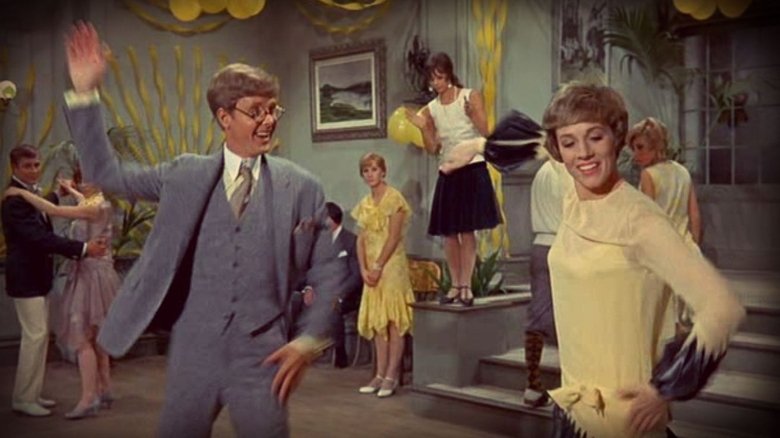 \
in
Thoroughly Modern Millie
is an energetic and whimsical 1967 musical that kept Julie Andrews red hot and one of Hollywood's biggest box office attractions of the 1960's.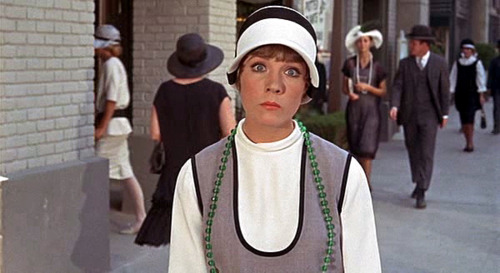 Andrews is a delight as Millie Beaumont, a sheltered young lady initiating a new life as 1920's flapper, who finds herself being pursued by a young man named Jimmy (James Fox), though Millie only seems to have eyes for her new boss Trevor Grayden (John Gavin). Unfortunately, Trevor only has eyes for Miss Dorothy (Mary Tyler Moore), a wealthy heiress who lives at the same hotel as Millie and pays for fifteen cent cab rides with a check. Throw in a mystery at the hotel involving Mrs. Meers (Beatrice Lillie), the proprietress of the hotel and an eccentric millionairess by the name of Muzzy Van Hosmere (Carol Channing) and you have the makings of a first-rate musical comedy.
Director George Roy Hill has beautifully recreated the roaring 20's here, which provides a perfect canvas for this story to unfold. The film even features silent movie cards to give the story even more of a period feel. Andrews appears to be having a lot of fun here and she works well with James Fox. Moore is sweet as Miss Dorothy and John Gavin is as wooden as ever as Grayden. Broadway legend Carol Channing actually received a Best Supporting Actress nomination for her performance as the outrageous Muzzy and Lillie is appropriately sinister as Mrs. Meers.
Musical highlights include "The Tapioca", "Jazz Baby", "Looking at the World Through Rose Colored Glasses", "Everybody Loves my Baby", "Jimmy", and the title tune.
For fans of Andrews, it's a must-see. The movie was turned into a Broadway musical several decades later with Sutton Foster playing Millie. 7.5/10