in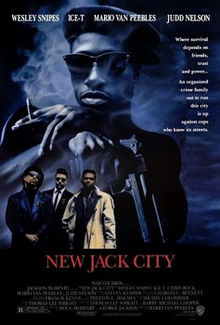 One of the biggest box office smashes of 1991 was
New Jack City
, a slightly over-the-top but engrossing crime drama, set during the advent of the crack epidemic of the 1980's, which follows the charismatic rise of a drug dealer named Nino Brown (Wesley Snipes), whose overthrow of a ghetto apartment complex and turning it into a drug manufacturing and selling empire, elevates him to the title of drug lord and a group of cops who have made it their life mission to bring him down. The story eventually whittles its way down to a cat and mouse battle between Brown and one cop named Scotty Templeton (Ice-T), with whom a personal connection is revealed.
Directed by Mario Van Peebles, who also appears in the film as the cop in charge of bringing Nino down, this film struck a chord with that all-important 18-34 demographic for the wrong reason, primarily that it glamorizes drug abuse and makes the lifestyle that can be achieved selling drugs very appealing, despite a somewhat preachy screenplay and some unappealing characters.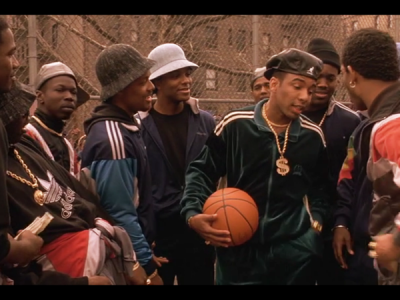 On the plus side, Wesley Snipes lights up the screen as Nino Brown and there is a scene-stealing turn by a very young Chris Rock, as a crack addict who Scotty throws under a bus as an accomplice in his mission. Allen Payne is also effective as Nino's childhood friend and second in command as is Judd Nelson as Scotty's rogue partner.
Rich with violence, sexual content, and a score that is a hip-hop lover's dream, it is no surprise that this film cleaned up at the box office. 6/10