---
I, Dolours
Cast
Dolours Price, Lorna Larkin, Lauren Beale, Gail Brady
View All
Crew
Maurice Sweeney (Director)
View All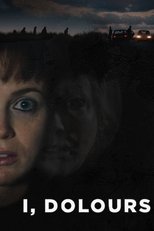 Released: Aug. 31st, 2018
Runtime: 1 hour, 22 minutes
Dolours Price, the infamous IRA radical convicted of bombing England's Old Bailey in 1973, granted a series of revealing interviews in 2010 on the strict condition of their posthumous release. The interviews, brought to life through vividly cinematic reenactments, uncover the birth of her fierce commitment to Irish Republicanism. Price revisits the bombing and the 200-day hunger strike that followed, and discusses her role in the disappearances...
Reviewed by
There are currently no reviews of this film.
Favorited
No users have added this film to their favorites.