---
Come and See
Cast
Aleksei Kravchenko, Olga Mironova, Liubomiras Laucevicius, Vladas Bagdonas
View All
Crew
Elem Klimov (Director), Ales Adamovich (Screenplay), Elem Klimov (Screenplay), Ales Adamovich (Story)
View All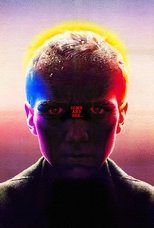 Released: Jul. 1st, 1985
Runtime: 2 hours, 22 minutes
The invasion of a village in Byelorussia by German forces sends young Florya into the forest to join the weary Resistance fighters, against his family's wishes. There he meets a girl, Glasha, who accompanies him back to his village. On returning home, Florya finds his family and fellow peasants massacred. His continued survival amidst the brutal debris of war becomes increasingly nightmarish, a battle between despair and hope.
Reviewed by

Citizen Rules
At that point I really though Come and See would be at favorite. Then the film tries to get artsy.

Darth Stujitzu
The gradual loss of innocence of Florya is destressing, and his haunted stare cut through me on several occasions, and I know this is a film that will live with me for quite some time.