The Lost City of Z (2017)

Director: James Gray
Stars: Charlie Hunnam, Sienna Miller, Tom Holland
Based on the book "The Lost City of Z: A Tale of Deadly Obsession in the Amazon" by David Grann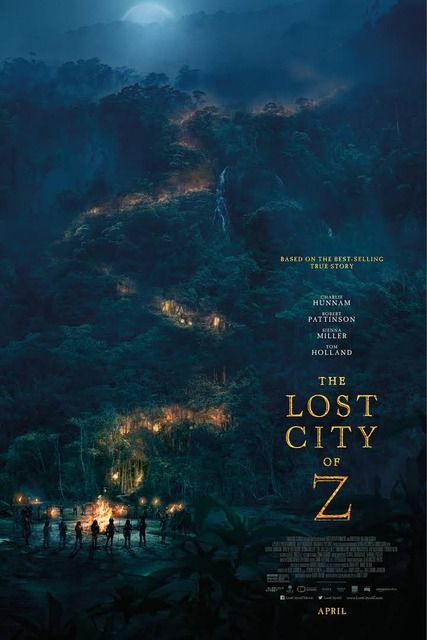 Anyone has watched it? I saw it yesterday at a cinema near my home.
...
Didn't know that it was based on a true character, I went into the projection expecting some grandeur of ancient civilization discovery. The movie couldn't be more different than that. It was rather a human soul's discovery. I kept waiting for something to be revealed, but past half the movie I kinda feel that it wasn't going anywhere. It's not a criticism of mine: the movie is unpredictable, and bitterly real in that aspect. It has kept me thinking about it since, though I'm not sure about what specifically. Such a sad, yet inspiring story. If it was really a fantasy, I may have already forgotten it.
I like Charlie Hunnam in this role more than in any of his other movies. He fits in the old society, and the royal geography alumni. Tom Holland, like him ever since
The Impossible
. But the villain stole the show, I wanted to smack him in the face and in anywhere I can, more than to any other gangster in mob movies. Maybe, the reason why I keep thinking about this movie is, if not for this slime, and for the unreasonable kindness of Percy towards him, they would have arrived at the golden city already. Sigh. But Percy wouldn't have done otherwise, because he was a noble being of a time goneby.
__________________
Et Eärello Endorenna utúlien.
Sinome maruvan ar Hildinyar tenn' Ambar-metta!