PUT ON HOLD UNTIL JUNE, 2017
CURRENTLY DISCOVERING:
DEADLINE:
1st of July, 2017
TOTAL: 9/20 films seen so far
~
45% Completed
--------------------------------------
Mike Leigh
: 2/5 seen (
1/4
since beginning challenge)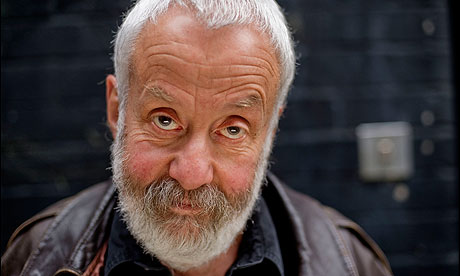 -
Naked (1993)
- Seen before challenge
-
Secrets & lies (1996)
--------------------------------------
Jean Renoir
: 0/3 seen (
0/3
since beginning challenge)
--------------------------------------
Seijun Suzuki
: 3/3 seen (
3/3
since beginning thread)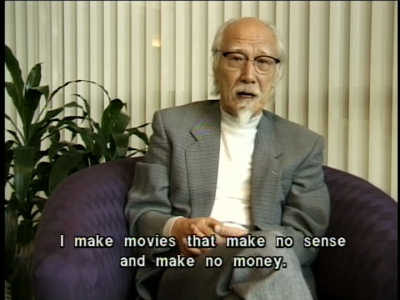 -
Tokyo Drifter (1966)
-
Branded to Kill (1967)
-
Youth of the Beast (1963)
--------------------------------------
Louis Malle
: 5/5 seen (
3/3
since beginning challenge) - COMPLETED
-
Atlantic City (1980)
- Seen before challenge
-
My Dinner with Andre (1981)
- Seen before challenge
-
Zazie dans le Métro (1960)
-
Le Souffle au Coeur (1971)
-
Elevator to the Gallows (1958)
--------------------------------------
MoFo Documentaries List
: 7/12 seen (
2/7
since beginning challenge)
http://www.movieforums.com/lists/mov...ies/74476.html
-
F for Fake (1973)
- Seen before challenge
-
Jodorowsky's Dune (2013)
- Seen before challenge
-
Crumb (1994)
- Seen before challenge
-
Going Clear (2015)
- Seen before challenge
-
Stanley Kubrick: A Life in Pictures
- Seen before challenge
-
Jackass: The Movie (2002)
-
Jackass Number Two (2006)
----------------------------------------------
Inspired by
donnie's excellent thread from 2013
, I'm going to start a personal journey of discovering new directors, actors, actresses, screenwriters, etc. by focusing on individuals that I haven't seen anything (or have seen way too little) from as of yet. During a certain period of time (I will determine this myself, keeping in mind my schedule), I wil focus on several film people that I want to watch more from. I hope some of you will be able to help me with these choices.
After every period of discovery I will then write something about the different cinematic experiences I've had.
This way, I want to kind of force myself to start taking my goal of becoming an accomplished cinephile more seriously again, after having let life slow me down for a while and keep me away from what I love most: CINEMA!
----------------------------------------------
Just to give you all a taste of my despair, here's my shameful list of a couple of important/interesting directors I have never seen any feature-length film from in my life as of yet:
Original List (the ones I've seen films from since the start of this thread are striked through):
Jean Renoir
Edward Yang
Hou Hsiao-Hsien
Alejandro Jodorowsky
Eric Rohmer
Guy Maddin
Kenji Mizoguchi

Masaki Kobayashi
Satyajit Ray
Claude Chabrol
Luchino Visconti
Jules Dassin
Sergei M. Eisenstein
Jean Cocteau
H.G. Clouzot
Béla Tarr
Agnès Varda
Josef von Sternberg
Alain Resnais
Sam Peckinpah
Carl Theodor Dreyer
Mario Bava
Nicolas Roeg
Takeshi Kitano
Ken Loach
Seijun Suzuki
Mikio Naruse
Zhangke Jia
Michael Haneke
Hirokazu Koreeda
Apichatpong Weerasethakul
Stanley Kramer
Shane Meadows
(Recommended by Camo)
Ben Wheatley
(Recommended by Cricket)
Tetsuya Nakashima
(Recommended by Guap)
Sion Sono
(Recommended by Guap)
I WILL UPDATE THIS LIST DURING MY JOURNEY WITH NEW SUGGESTIONS!
There are also plenty of other great directors, that I have only seen one or two films from, who I will try to discover further from time to time.
My intention is to keep this thread going for a long while and I hope I will discover some new favorite films!
Last edited by Cobpyth; 03-10-18 at

08:14 AM

.