Hello everyone and welcome to Optimus Reviews.....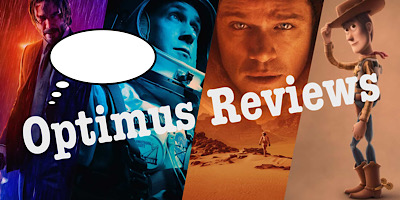 Just lately while working on my favourites list I've been writing a couple of reviews. I've decided to start up a new review thread so I can dive a little deeper into some of my top 100 favourite movies plus others. Some of you guys have some excellent review threads and I've enjoyed reading your thoughts and opinions are some movies I love and hate. I've decided to join in and give this thread a good go and hopefully you will enjoy some of my reviews. Ime currently messing around with a format, but hopefully it won't be to long.
Page 1:
Iron Man
Starred Up
Exodus: Gods And Kings
American Psycho

Page 2:
Death Race
Guardians Of The Galaxy

Page 3:
The Equalizer
Fast And Furious 7
Show Girls

Page 4:
The Fast And The Furious
2 Fast 2 Furious

Page 5:
Fast And Furious: Tokyo Drift
Jurassic World
Get Hard
Roadhouse
Warrior
Lego Movie

Page 6:
Sharknado 3: Oh Hell No
The Orphan
Sisters
Mad Max: Fury Road

Page 7:
Shaun Of The Dead
John Wick
The Revenant

Page 8:
Legend
Toy Story 3
A Nightmare On Elm Street

Page 9:
A Nightmare On Elm Street (2010)

Page 10:
Pain And Gain
Batman And Robin
Saw

Page 11:
Batman vs Superman
Deadpool
Teenage Mutant Ninja Turtles

Page 12:
The Human Centipede II (Full Sequence)
300
The Incredible Hulk

Page 13:
Batman Returns
The Lost Boys
Ant-Man
Page 14:
The Suicide Squad
Captain America: Cival War
Page 15:
Dumb And Dumber
Mighty Joe Young
Blood Father
Finding Dory
Independence Day 2
Under Siege
Page 16:
Jaws
Die Hard With A Vengeance
Jurassic Park III
Deep Blue Sea
Never Back Down
King Kong
Commando

Page 17:
Kong Skull Island
I.T
The Thing (2011)


Page 18:
The Thing (1982)
War For The Planet Of The Apes
Predators
Home Alone

Page 19:
Justice League
Shawshank Redemtion
Arrival
Sunshine
Aliens
Zack Snyder's Justice League
Godzilla vs Kong
Last edited by Optimus; 05-17-21 at

10:33 AM

.