Nominated By: Sane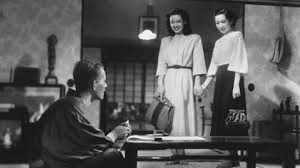 I've considered nominating this movie for each of the HoFs I've been a part of and then decided to go with something different but now is the time This is my favourite movie ever and it is, more so than any other movie I've nominated, deserving of being in a Hall of Fame. To me Ozu is one of the only directors who managed to perfect his art. He found his style and what he wanted to make movies about and then worked on making them as good as they could be.
There is a simplicity about Ozu's movies - the focus on family relationships, the static camera shots, etc - but there is also great depth. He delves into personal relationships in a way that explores them like no other director has but also manages to explore a changing country, a changing culture and a changing time. Everything appears simple on the outside but all of his films are very deep if you want them to be.
I love Yasujiro Ozu and I love this film and I hope others enjoy it too.
Last edited by seanc; 02-08-15 at

07:54 PM

.