Saw this awhile ago, and actually already reviewed it in the Movie Tab II thread. But it seemed worth expanding on, so I reworked it and posted it as an "official" review.
By the by, on the
main Reviews page
you'll find a tiny little flag on the corner of the
Cold Souls
review box that says "RENTAL." This is a new feature that should result in more reviews, as opposed to now, where I usually only write something formal for things I see in theaters.
It's a small change, but it should provide a nice way to keep the area fresh and updated even if I don't get out to the movies as often.
Cold Souls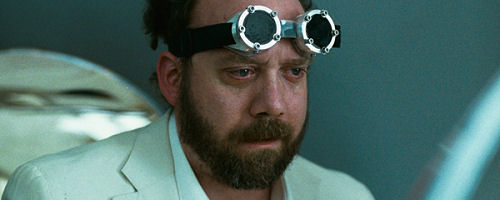 To describe Cold Souls as "high concept" would be an understatement. Concepts don't get much higher than this, and following suit might help you enjoy it. If Charlie Kaufman were a character in Pineapple Express and loved Tolstoy, this is the kind of thing he might dream up.
...READ MORE