Saw
Land of the Lost
on Monday, because I had to kill some time away from the apartment for a bit. Very, extremely, completely okay. No more or less.
Probably one of the weirder reviews I've written, for what it's worth. Here's an excerpt, with a link to the rest:
Land of the Lost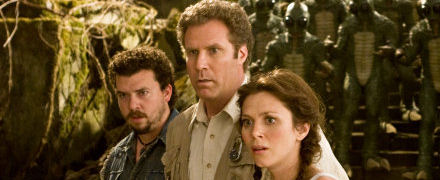 Ferrell doesn't have an official writing credit, but his fingerprints are all over the production. Whether it's the result of ad-libbing or scenes being written with him in mind, the movie is just an excuse for him to do what he does.
...READ MORE