Will your system be alright, when you dream of home tonight?
Title:
10,000 B.C.
Starring:
Camilla Belle
Released:
24th June 2008
SRP:
$28.98
Further Details:
Warner Home Video has announced
10,000 B.C.
which stars Camilla Belle, Steven Strait, Omar Sharif, and Cliff Curtis. The Roland Emmerich directed film will be available to own from the 24th June, and should retail at around $28.98. The film itself will be presented in anamorphic widescreen, along with an English Dolby Digital 5.1 Surround track. Extras will include an "exciting" alternate ending, and deleted scenes. A Blu-ray release will also be available for $35.99 with 2 additional featurettes (A Wild and Wooly Ride, Inspiring an Epic). We've attached an advertisement containing some early artwork below: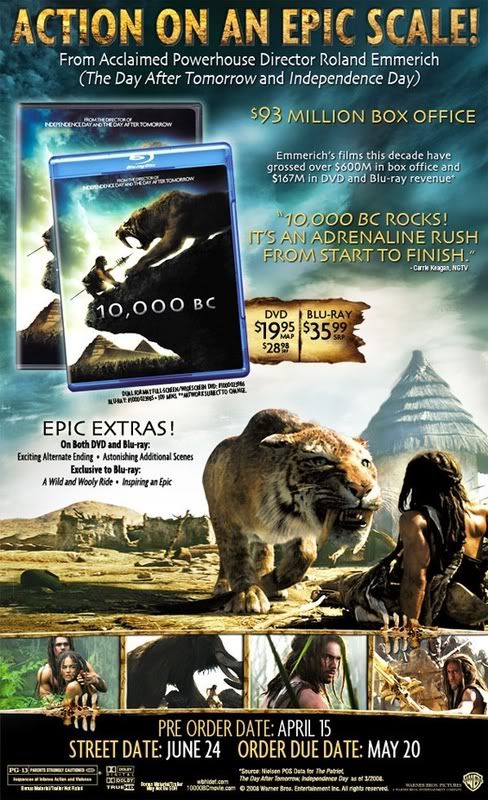 source
I sure as hell will buy it, a guilty pleasure of mine
__________________
I used to be addicted to crystal meth, now I'm just addicted to Breaking Bad.
Originally Posted by Yoda
If I were buying a laser gun I'd definitely take the XF-3800 before I took the "Pew Pew Pew Fun Gun."