I plan on watching a bunch of '80s and '90s action movies from Hong Kong over the next few weeks. I'm not sure if I'll be able to update this thread as regularly as I would like, so if I can't, I'll post some reviews of such movies that you may have already read here or on Letterboxd. Reviews tagged with "Throwback" are for movies released earlier than the '80s and '90s and are mostly from the Shaw Brothers.
On that note, sit back, relax and have a smoke!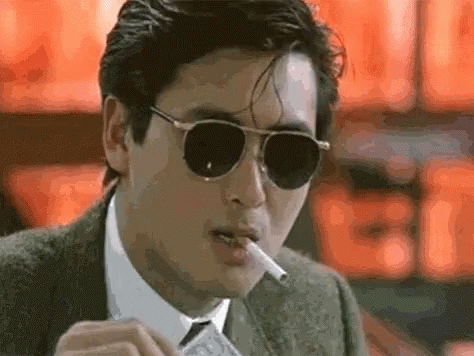 (Remember, kids, smoking is wrong).
Review Index
Eastern Condors
The Seventh Curse
The Inspector Wears Skirts
A Chinese Ghost Story
The Big Boss
Throwback
Yes, Madam!
Riki-Oh: The Story of Ricky
The Eight Diagram Pole Fighter
The Super Inframan
Throwback
The Prisoner
Police Story 3: Super Cop
The Avenging Eagle
Throwback
Jackie Chan's First Strike
A Better Tomorrow 2
New Police Story
Fallen Angels
Full Contact
The Legend of the 7 Golden Vampires
Throwback
The Oily Maniac
Throwback
Magic Crystal
Death Duel
Throwback
Snake in the Eagle's Shadow
Throwback
The Mission
The Heroic Trio
Project A
Last edited by Torgo; 08-14-23 at

01:14 PM

.