#22.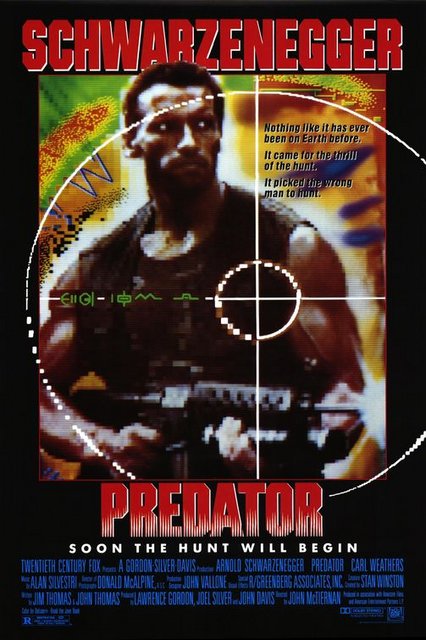 Predator (1987)
Director: John McTiernan
Writers: Jim Thomas, John Thomas
Cast: Arnold Schwarzenegger, Carl Weathers, Kevin Peter Hall
Genre: Action, Adventure, Sci-FI
Runtime: 1 Hour and 47 Minutes
Rated R
A good action packed sci- fi film about a group of US. army fighters that were assigned to this island to go on this rescue mission, but soon realizing they were sent for another reason as they fight off this alien warrior hunter as it stalks them and attempting to kill them off one by one. This film was an interesting one to watch.
"Run... Go... Get to the chopper!" - Dutch played by Arnold Schwarzenegger