Think you used enough dynamite there, Butch?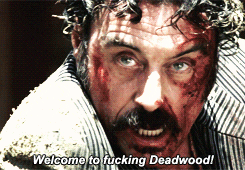 Time to saddle up, kick up your spurs and ride hard one final time
before the Western Countdown Stage coach leaves town!!

So, WELCOME
TO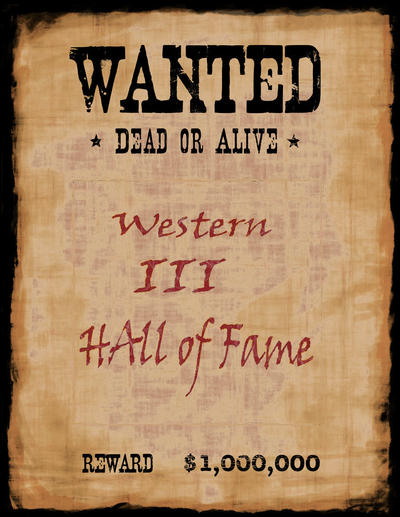 Alias:
[email protected]
I NEED TO SEE THIS
BEFORE I SEND IN MY LIST!!
Alrighty then, as we all know, The Deadline to get a List in for the
Western Countdown
is
May 15, 2020
so we've been lucky enough to slip in one final Hall of Fame before hand. And, to repeat myself (again):
"I would like to make this coincides with that Last Minute Scenario and suggest that we all go with a nomination that is one that you really wanted to see before finalizing your List of 25, or, even a Blind Grab that has caught your interest but has not fit into your viewing schedule.
This isn't mandatory, just a suggestion for Nomination Consideration. I'm sure a lot of us have already gone through the "Big Name" Westerns and are now in search of those gems in the rough to fill in the gaps of a Voting List.
Now, of course, should a Big Name STILL remain unseen and a true need to see by anyone joining in, that'll be just fine.
We had done this when I hosted the 30's II HoF with a quick draw that brought out a lot of great unknowns worthy of the Countdown that did show up ON the Countdown. So I'd like to repeat that."
Since a lot of folks are really looking for films that they haven't seen yet, I'd like to accommodate those of that state of mind by doing an early reveal of everyone that signs up quickly. Say, maybe Friday -- That's February 14th; and then keep Entry Open for another week after that. Which should be around February 21th for all late comers who, having seen what's been nominated, hanker to join up and thrown down, while the rest of us git ta watchin.
Since we're all pretty familiar with the RULES regarding Hall of Fames I won't bother printing them up.
All I ask is:
Play Nice,
Have Fun,
No Spitting,
No Shooting within Town Limits,
If you're going to Gamble -- PAY YOUR
[email protected]
DEBTS,
Tip Your Bartender,
Don't Tip the Cows, they don't like it and it's HELL getting them back up again,
Clean Up after Your Horse,
And One Final Thing. . . We're plumb proud of our Brothel and anyone disrespecting it or the fine ladies (and gents) that work, play and cohabit it's premise. . .
Well, visit our local cemetery and the answer will become apparent.
__________________
- This is one of those films where I liked it on first viewing but I feel like watching it again might actually make me dislike it, but that's pretentious existentialism for you.