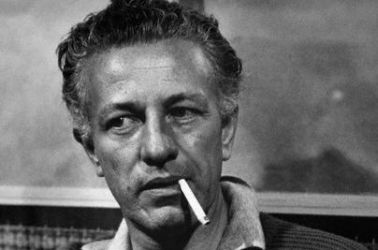 There's a reason why the French and Cahiers adore this man's work. My first introduction to Nicholas Ray was 2 years ago when I picked up a copy of
Rebel Without A Cause
. Back then I only knew the likes of Alfred Hitchcock and Akira Kurosawa. Upon its first viewing, I wasn't completely blown away by
Rebel Without A Cause,
not until I rewatched it and became aware of its social context did I finally realise its importance in canonical cinema.
1.
Johnny Guitar
2.
In A Lonely Place
3.
Rebel Without A Cause
4.
Bigger Than Life
5.
On Dangerous Ground
Johnny Guitar is perfect. 5 Stars (For someone who isnt a big fan of Westerns this is a sheer unique piece of work) In A Lonely Place is close to being a masterpiece, but also worthy of 5 Stars. Rebel Without A Cause and Bigger Than Life both exceeded my expectations, so they get no less than 3.5 Stars. I remember liking On Dangerous Ground as well, the first part involves the police procedural and the second about the chase.
I have yet to see
They Live By Night
and
The Lusty Men
.