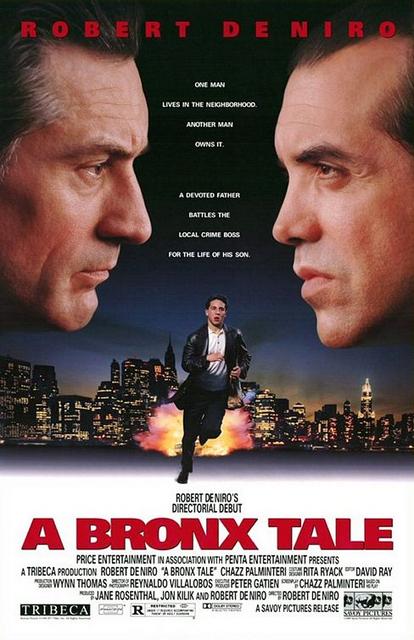 #50. A Bronx Tale (1993)
Director:
Robert De Niro
Writers:
Chazz Palminteri (screenplay by) and Chazz Palminteri (based on his play)
Stars: Robert De Niro, Chazz Palminteri, Lillo Brancato, Francis Capra, Taral Hicks, Kathrine Narducci, Joe Pesci
Genre:
Crime, Drama and Romance
Runtime:
2 Hours and 1 Minute
Rated R
Film Location:
New York City, NY
Distributed by:
Savoy Pictures
Release Date:
October 1 1993
Did it make the original 100 favorite movies list?
Yes
A great tale that takes place in the 60's about a father that is a hardworking bus driver trying to raise his kid right and staying away from trouble especially when the kid is taken in control by neighborhood mobster Sonny. This film did a good job with the story, acting and well directed by Robert De Niro.
"The saddest thing in life is wasted talent." Lorenzo played by Robert De Niro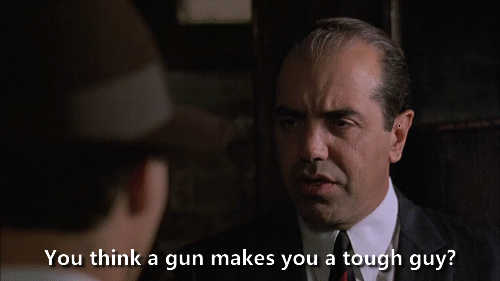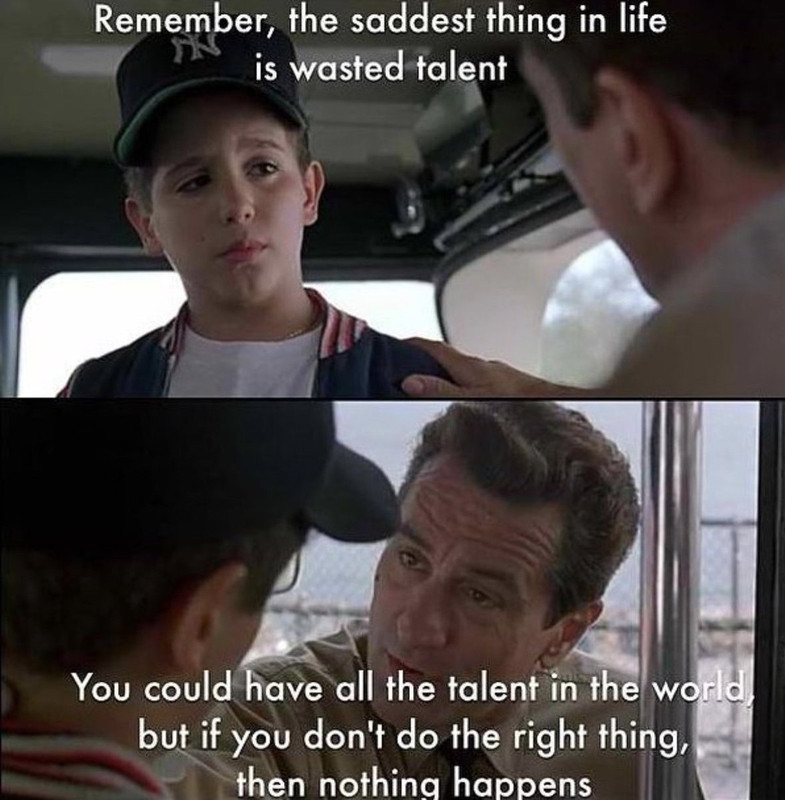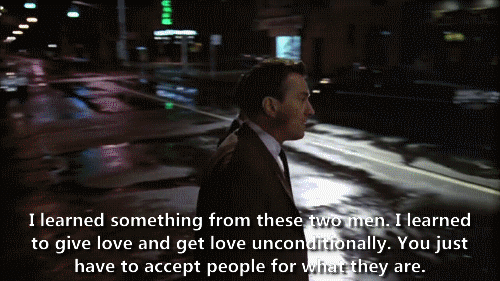 I think this movie is severely underrated and never got the attention it deserved. I'm also still scratching my head trying to figure out howit became a Broadway musical.