Widely regarded by many as the greatest film critic of all time, Armond White rose the superstardom when he gave
The Social Network
an astonishingly negative review the same week he praised Zack Snyder's animated movie
Owls of Ga'Hoole
.
"
Snyder's wildlife adventure returns him to genius: extreme, dream-like action cinema that expresses his pop-art faith.
"
But this wouldn't be the first time White opened the public's highly critical minds to films that were completely dismissed by all other professional movie critics. Who can forget the time when Armond white did this ?
"
Cheerful and surprisingly heartfelt.
"
Clash of the Titans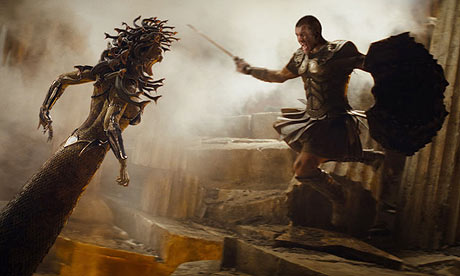 "
Leterrier certainly shows a better sense of meaningful, economic narrative than the mess that Peter Jackson made of the interminable, incoherent Lord of the Rings trilogy.
"
"
Transformers: Revenge of the Fallen is more proof [Bay] has a great eye for scale and a gift for visceral amazement.
"


"Unlike Nicholson's multileveled characterization, Ledger reduces The Joker to one-note ham-acting and trite symbolism. If you fell for the evil-versus-evil antagonism of There Will Be Blood, then The Dark Knight should be the movie of your wretched dreams."

"it's essentially a bored game that only the brainwashed will buy into. Besides, Transformers 2 already explored the same plot to greater thrill and opulence"
White was later kicked out of the New York Film Critics Circle because he kept heckling directors at awards ceremonies. His reviews are no longer posted onto rottentomatoes.com .
__________________