I loved the way the finally explained the more mean spirited Vulcans. This reminds me I will have to decide to rewatch all the pre Abrams ST series as soon as I'm done with Fantasy Island.

Yeah, there was one guy - named "V'Las" who was like the head Vulcan during that last-season story arc - he was just over-the-top: ordering various people to be destroyed left and right - he was on the verge of handwringing at the camera like a scenery-chewing comic book villain. Turned out he was conspiring with the Romulans, but he definitely was not in touch with the teachings of Surak. (He had to be the most unVulcan-like Vulcan I ever saw.)
What was interesting during that story... I didn't learn till much later that the young Vulcan girl was supposed to be the same Vulcan old lady (T'Pau) who presides over Spock & Kirk's combat in "Amok Time."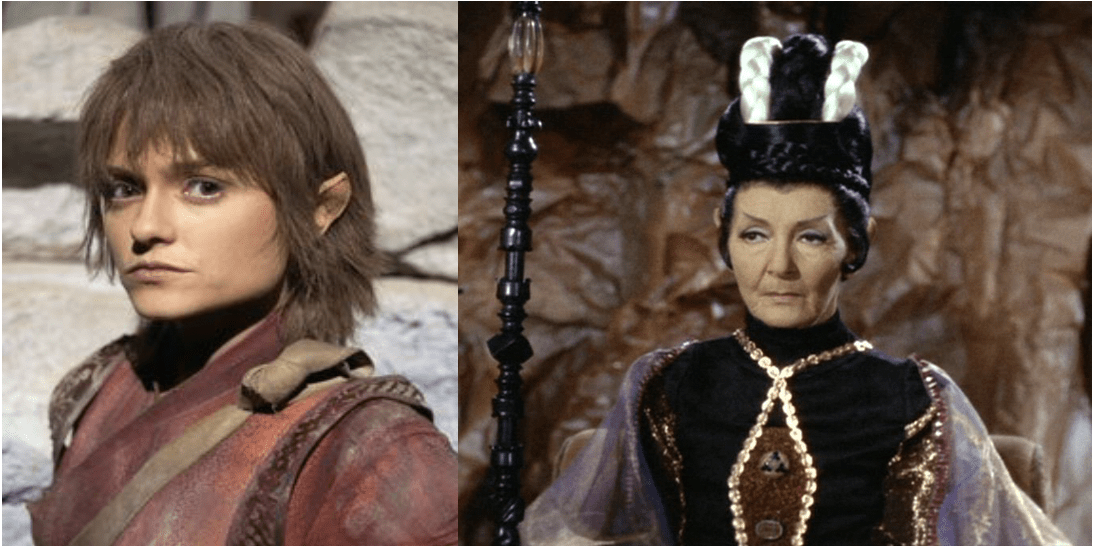 She ends up reforming Vulcan society with truer interpretation's of Surak's teachings on logic & enlightenment.