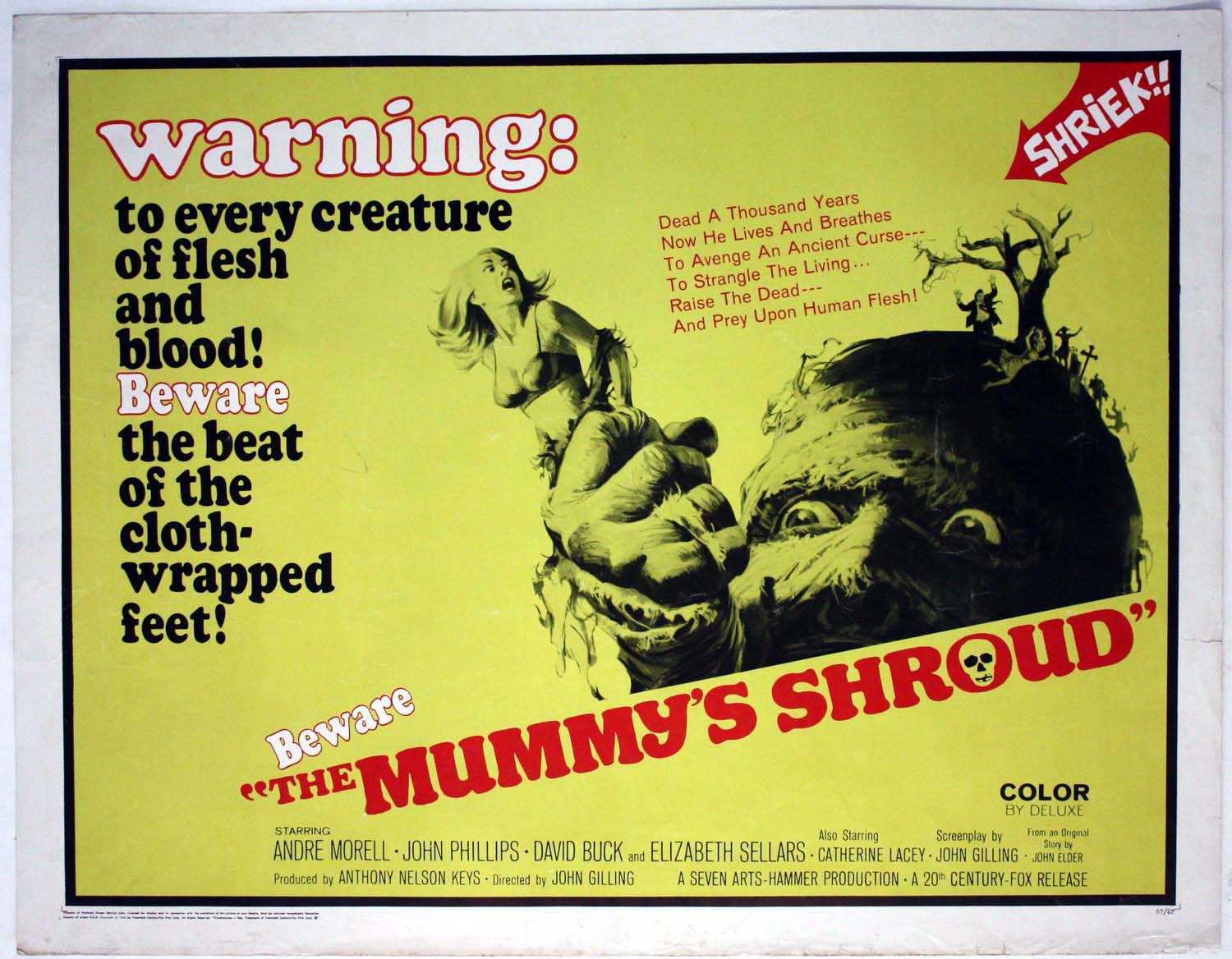 THE MUMMY'S SHROUD (1967)
In the history of horror, has there ever been a less-frightening tagline than "Beware the beat of the cloth-wrapped feet"?? Someone at Hammer really committed to it though, as it appears in every trailer as well. Sounds even worse when spoken aloud. Oof.
So for their third mummy film, Hammer decided to dispense with the cumbersome bandage-wrapping thing and just put this new mummy in a flippin' jumpsuit, not even bothering to cover the zipper seam in the back.
And is this seriously the face we're going with?
Low-effort creature design aside, this is again an enjoyable foray into Mummy Land. Same plot as every other mummy film, so I won't spend any time on that, but it benefits from a couple of stand-out performances from the creepy fortune teller and perpetual sideman Michael Ripper, who gets a larger-than-average role here and nails it. (Ripper was in practically every Hammer film, usually playing minor roles like barkeeps, policemen, servants, etc.) This one also sets itself apart with some fun camera work. The murders are seen in reflections, or through crystal balls, or through the blurry vision of a victim who's lost his glasses, etc. Again, the '59 Christopher Lee film is the one to watch, but if your standards are as low as mine this will do nicely.
This was the one I was thinking of.
That Mummy is clearly wearing pants.