It's something of a pet pastime for me to cast fantasy movies that could have been, but never were (particularly if Hollywood had made comic book movies the way they do now, but in the heyday of comic books' various ages).
So tonight, I'll begin with:
What if they'd produced The
TEEN TITANS
around
1968
?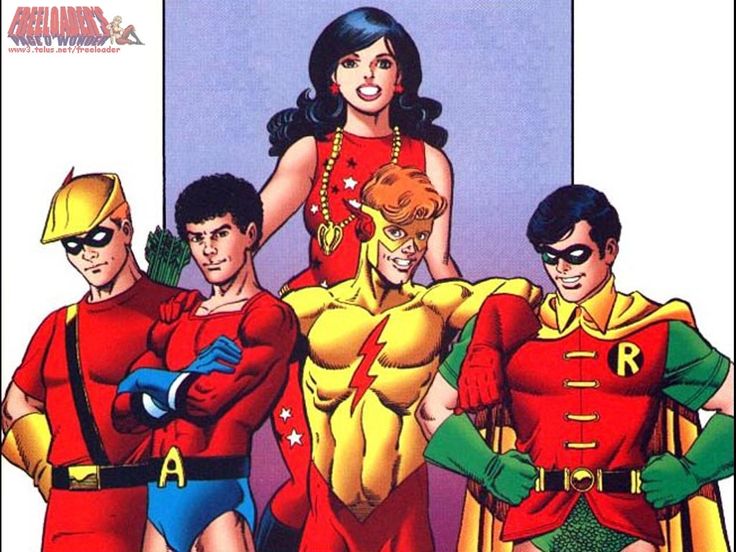 Robin
(Richard "Dick" Grayson): Burt Ward (the original 1960's TV Robin! Despite his minimal acting experience, most felt his casting was perfect!)
Aqualad
(Garth): Frankie Avalon (he spent a lot of time in & around the water in his beach movies, and his hair was a dead ringer for the original Aqualad's!)
Kid Flash
(Wally West): Fabian (real name: Fabiano Anthony Forte - I can just see that hair billowing above Kid Flash's yellow face mask!)
Wonder Girl
(Donna Troy): Annette Funnicello (black hair, great figure, what more needs to be said?)
Speedy
(Roy Harper): Tommy Kirk (we know Tommy shot his dog in
Ol' Yeller
- so he was a pretty good aim with a gun, we'll have to see what he can do with a bow and arrows!)
Beast Boy
(Gar Logan): Billy Mumy (had the hair style, look and spunk of a young Beast Boy - just a little green coloring and he's good to go!)

Hawk and Dove
(first appearing in 1968: the polar opposites of war and peace with powers granted by the Lords of Chaos and Order, would have been played by...)
Hawk
(Hank Hall): Tim Matheson
Dove
(Don Hall): Nicholas Hammond
Lilith
(Lilith Clay): Carol Lynley (although Lilith and Mal didn't show up until 1970, I'm including them here for potential sequels, with Carol Lynley as the choice for the teen telepath flower child due to her performance in the
Poseidon Adventure
.)
Mal
(Malcolm "Mal" Duncan): Clarence Williams III
Guest Villains
:
Mr. Twister:
Hans Conreid (perfect as the Teen Titans very first villain!)
Ding-Dong-Daddy:
Victor Buono (pretty much a dead ringer for the hefty hot-rod bad guy!)
The Mad Mod:
Peter Cook (since he was British as was the Mad Mod).
Last edited by Captain Steel; 03-07-21 at

05:57 PM

.