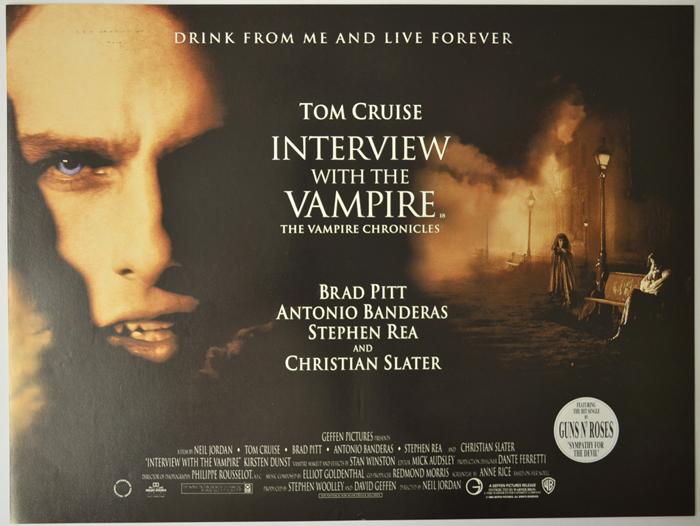 I'm not a squeamish person when it comes to violence and gore, but something about people biting into other's necks just makes me squirm. This film is probably the most graphic depiction of vampire bites I've seen on film, and I got to respect 'Interview With The Vampire' for that. I like the approach it takes to the vampire mythos: that everything is untrue except they still drink blood and die in sunlight, also the blood can only come from a living being. I think more writers should mix up and change the vampire rules, so as to not have the genre grow stale.
The performances are all good; I feel the old accents that Pitt and Cruise use helped to add a sense of extravagance and mystery to their characters, showing that there's something just a little off about them even when they're pretending to be human. The brief moments of dark comedy were effective. All of the sets and lighting are well done, and are great in how they add to the gothic tone.
Apart from that I don't have much to say, most of my interest in the film just came from the story and how it was told.
Thanks to whoever picked this, definitely have to see more Neil Jordan films.