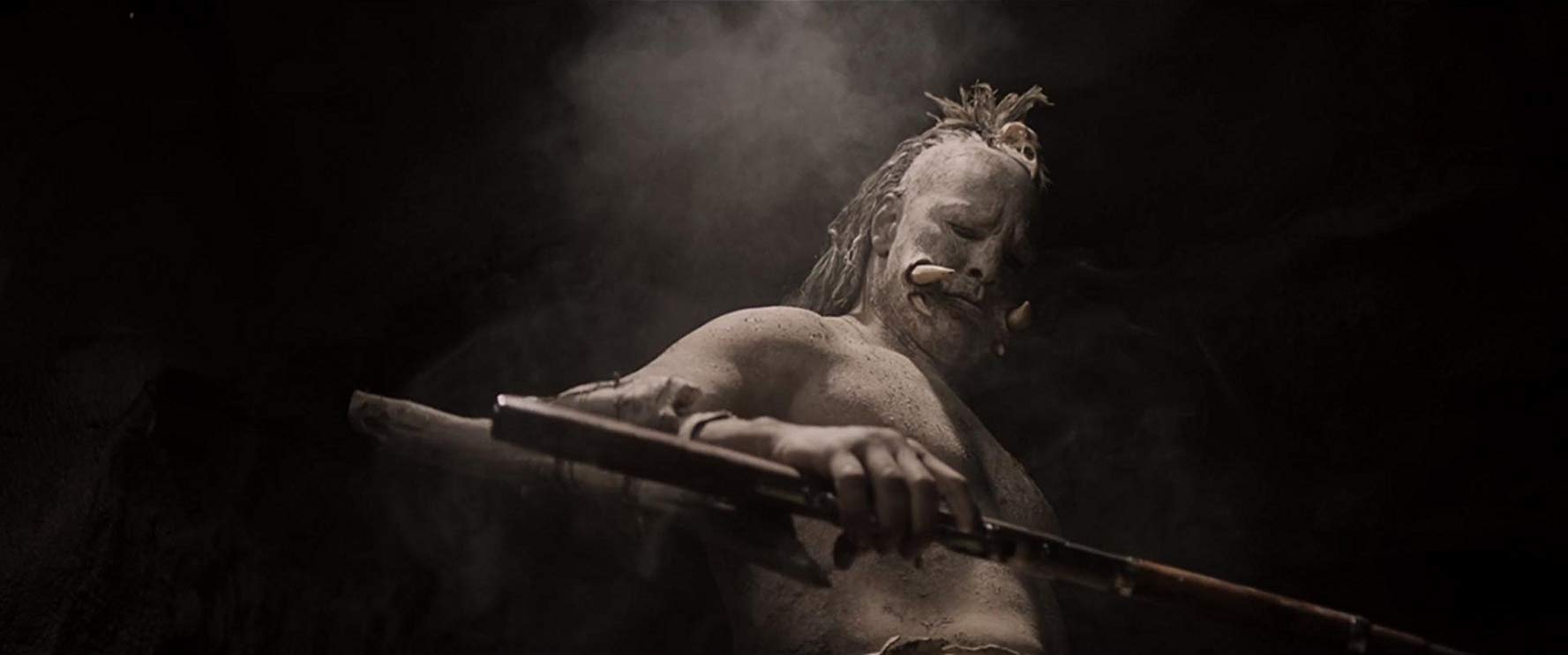 Bone Tomahawk (2015)
This reminded me of
The Salvation
from the last Western HoF, both films have a
direct to video
feel about them. People talk about old 40s and 50s movies having stiff acting, but damn this had some of the worst acting I've seen. I mean if felt like a day time soap opera in the way they delivered their overwritten lines. And the dialogue wasn't as clever as the writer might have thought it would be. Especially in the saloon scene where all the cast is gathered to discuss going on the hunt for the missing girl, just the way they deliver there lines sounded like they just didn't care. The one character I liked and who I thought was good was David Arquette. Sadly he didn't get much air time as he was eaten off camera
Shortly after I joined MoFo someone told me about this film and I tried to watch it back then:
From the thread: Movies you couldn't even watch
Bone Tomahawk (2015) was the last one, I hate that current style of film making with over done irrelevant dialogue and ultra violence/gore for the sheer thrill of it. I made it to 15 minutes and off it went.
So after watching this the dialogue never got better, it was as fakey as a monopoly money and the violence while gory was fakey cheesy gory. But I was totally surprised that this was about zombie like cannibal troglodytes, wow! I never knew that. I always thought this was a regular western.
As a s
o bad it's good
type of movie I could see people enjoying this with a six pack of Red Bull and a big bag of Slim Jims. But it's not my type of movie and not well done.