I decided it was time for me to start my own review thread, so here it is! Most of my reviews will be about movies I watch for the FIRST time. I still have many important and acclaimed films to watch, so hopefully there will be a lot of 'sweet candies' for me down the road to talk enthusiastically about!
- I won't always be able to rate movies with points, but I will try to include a certain 'first impression rating'. This rating may evolve over time and is certainly not definitive.
- I will also try to make my reviews as spoiler-free as possible, but if someone who has already seen a certain film wants to start a discussion about it (with spoilers), I will certainly not shy away from that! My reviews also won't be that long as those of some of the other members here, but if there are any questions about my opinion, I will be very glad to answer them extensively!
- I am not a native english speaker, so I would appreciate it if you would correct some big mistakes I make. Those corrections will help me to write better reviews in the future.
Some of my earlier (small) reviews can be found in
this topic
.
Reviews of the day:
Leaving Las Vegas
(1995)
This movie was good!
It tells the story of an alcoholic (Nicolas Cage), who exchanges everything he has in cash, after he got fired, and wants to end his miserable life in Las Vegas by drinking himself to death. Once he got there, he meets a hooker (Elisabeth Shue) and they start to develop a strange relationship with eachother. She has to deal with the fact that he's an incorrigible drunk and he has to deal with her 'working' at some nights as a prostitute...
Cage and Shue deliver some very strong acting performances and also the director, Mike Figgis, does a great job! Together they create a dark character based tale with some outstanding and intense scenes.
My rating: -
----------------------------------------------
Oldboy
(2003)
This movie was absolutely STUNNING!
First of all, the visuals are great! It had some very nice camera work and the beauty of some scenes are unforgetable. Besides the magnificent cinematography, there is also a very interesting script.
It's mainly a revenge film. It tells the story of a drunk who suddenly is extracted from society and is imprisoned in a chamber, while he has no idea why. He is forced to stay there for 15 years, untill he is finally released. Then he begins to search the one responsible for ruining 15 years of his life. He commences a quest for the truth and for revenge.
There is however more on the basis of this all than our protagonist could ever imagine. In the end it all unfolds into a greek tragedy-like conclusion with many layers attached and a dubious final scene.
The wonderful story, the great visuals, the outstanding acting and the many, many memorable moments/scenes make this film one hell of a ride! I would recommend it to anyone with an open mind.
+ (may become 5/5 in the future)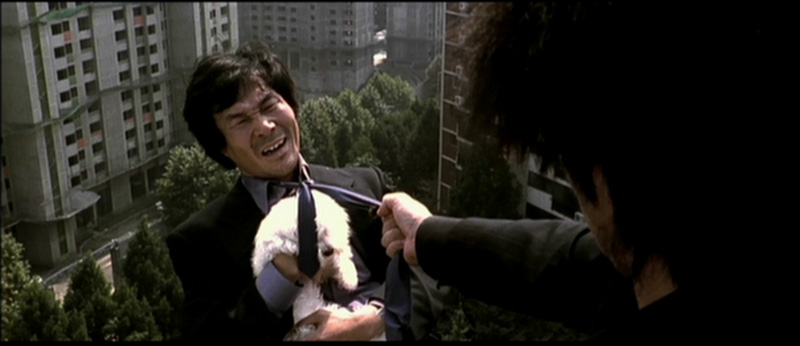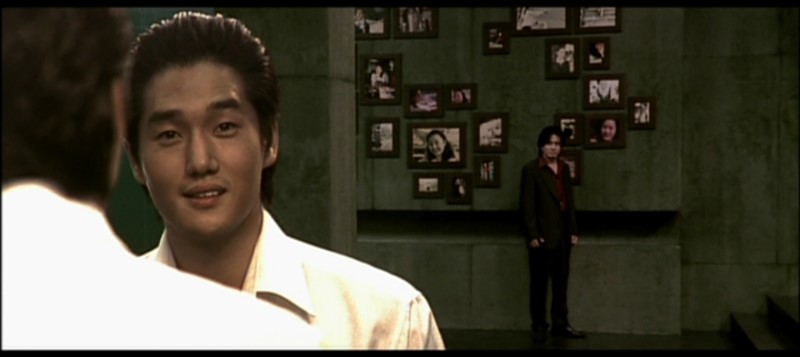 Last edited by Cobpyth; 03-24-13 at

10:51 AM

.