Originally Posted by gohansrage
So Holden et all, I would like you to suggest some Eastwood movies for me. I already have opinions on the ones I have seen, so I must see others. I have ranked the movies I have seen below in the order I personally liked them:

Letters from Iwo Jima
Million Dollar Baby
Bridges of Madison County
Unforgiven
Mystic River
Well, first of all I don't think if you hate brussel sprouts forcing yourself to eat fifty plates of 'em is going to change your opinion much (why don't parents ever get this?). But a few more to check out and see if you like them a bit more are
A Perfect World, Honkytonk Man
and
Bird
, and for one where he stars but doesn't direct
Escape from Alcatraz
, helmed by his friend and mentor Don Siegel.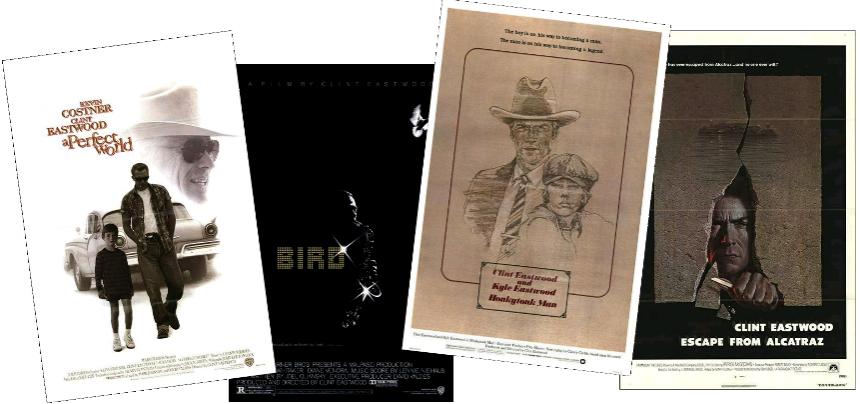 __________________
"Film is a disease. When it infects your bloodstream it takes over as the number one hormone. It bosses the enzymes, directs the pineal gland, plays Iago to your psyche. As with heroin, the antidote to Film is more Film." - Frank Capra
Last edited by Holden Pike; 06-03-14 at

09:23 AM

.