SPIRAL
FROM THE BOOK OF SAW
(2021, Bousman)
Freebie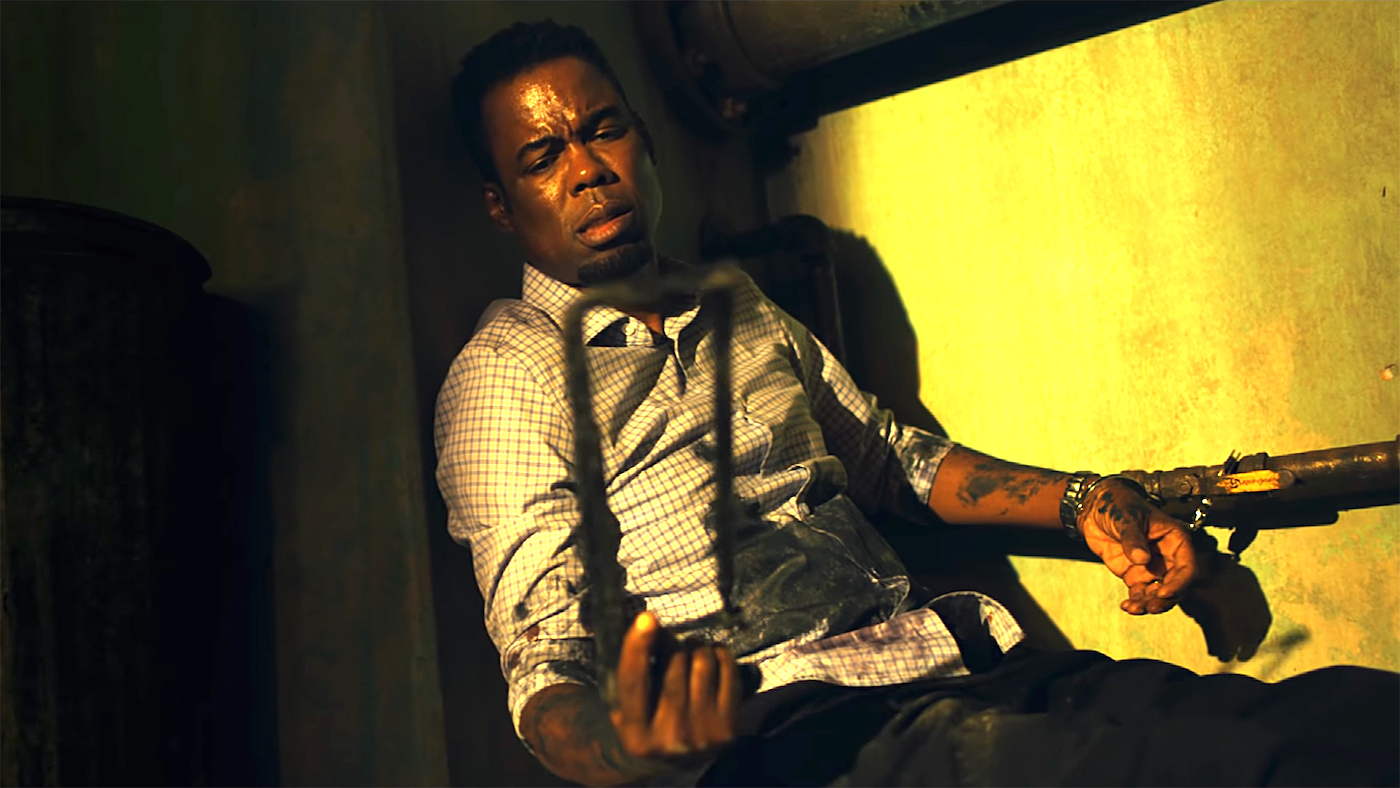 "John Kramer was right. The spiral: a symbol of change, evolution, progress."
Spiral
follows Detective Ezekiel Banks (Rock) as he pursues a serial killer that seems to be inspired by John Kramer, a.k.a. Jigsaw. He is reluctantly partnered with rookie cop William Shenck (Max Minghella) as they start investigating the murders. This is complicated by the fact that the killer seems to be targeting cops, especially those close to Banks, all of which seem to be corrupt at some level, something that Banks had uncovered before, earning their repudiation.
I won't deny the fact that I found myself intrigued by Rock's involvement, and the potential for change, evolution, and progress in a spin-off. Unfortunately, there is little of that here. The film does take a different approach, focusing more on the "cop" angle, but the plot is too predictable and director Darren Lynn Bousman shows little skill building tension or creating genuine intrigue. So the film ends up in a weird, awkward middle ground, where it is too bland for a
Saw
-related film or too dull for a crime thriller.
Grade:
Full review on
my Movie Loot
__________________

Check out my podcast:
Thief's Monthly Movie Loot
!