1950s Sci Fi/Creature B Movie Flicks Hall of Fun!
Super easy, no commitments, anyone can participate and you don't even have to join. So here's how this works:
*Nominate any 1950s Sci Fi B movie under 100 minutes, no obligations to watch. If you choose to watch one or more of the nominations, just post a short write up with your thoughts and rate the movie using MoFo's popcorn scale 1-5.
*If you chose to watch all the nominations you'll still do the same as above. I will pro-rate the movie rating scores so that people who only watch a few of these will still have the same amount of vote power.
*I'll post the nominations as they come in and as soon as you see a movie posted you can watch it if you want. This will be over at the end of February and that's when I will post the movie winner which is the movie with the most points.
The Movies: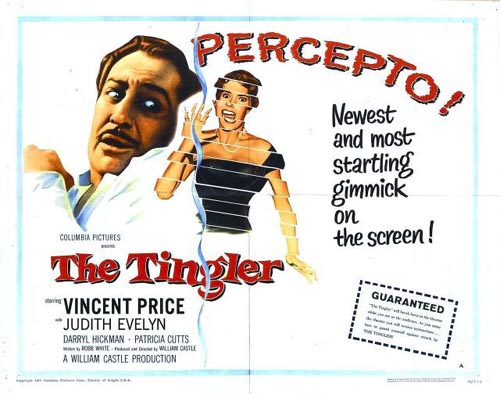 The Tingler (1959)
Director: William Castle
Length: 1h 22m
Nominated by: Thief
The Deadly Mantis (1957)
Director: Nathan Juran
Length: 1h 19m
Nominated by: Death Proof
The Beast from 20,000 Fathoms (1953)
Director: Eugène Lourié
Length: 1h 20m
Nominated by: SpelingError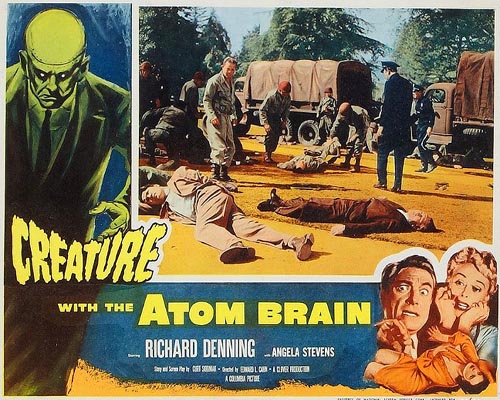 Creature With the Atom Brain (1955)
Director: Edward Cahn
Length: 1h 9m
Nominated by: Allaby
Attack of the Crab Monsters (1957)
Director: Roger Corman
Length: 1h 3m
Nominated by: Citizen Rules
The 7th Voyage of Sinbad (1958)
Director: Nathan Juran
Length: 1h 28m
Nominate by: Torgo
The Blob (1958)
Director: Irvin S Yeaworth Jr
Length: 1h 26min
Nominated by: Mesmerized
Destination Moon (1950)
Director: Irving Pichel
Length: 1h 32m
Nominated by: Captain Steel
The Abominable Snowman (1957)
Director: Val Guest
Length: 1h 25m
Nominated by: Siddon
Gog (1954)
Director: Herbert Strock
Length: 1h 23m
Nominated by: Beelzebubble
Last edited by Citizen Rules; 4 weeks ago at

03:11 PM

.