As soon as I heard that was an infant rape scene in A Serbian Film, I lost all interest in ever seeing. I'm sorry, but that's just not art... it's simply f*cking sick and indicative that the director should probably be committed and investigated. Who TF thinks up sh*t like that????

A distrubing movie that I actually ENJOYED is Would You Rather. Have seen it a few times. Not for the faint of heart, but a fun movie imo.

But I'll never bring myself to watch something as disgusting as A Serbian Film.
A Serbian Film is the horror equivalent of The Room, not kidding: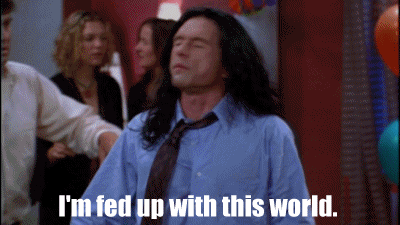 And it's just a **** movie overall anyway, it's got the unrealistic cringe-factor of the Room but it doesn't have the "so bad it's good"
__________________
Still kicking and it hurts.