Hey all... I'm back!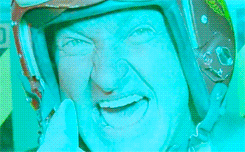 Watching an interview right now with Roberto Orci and Alex Kurtzman, the writing team behind the new Star Trek trilogy... Star Trek, Into Darkness, and Beyond...
They're also partially part of the same team of movie makers who brought the new Star Wars trilogy to cinemas... Force Awakens, Last Jedi, and Rise Of Skywalker...
And they have just said something incredibly insightful.
"The way we have always seen it... Star Trek is classic music... Star Wars is rock and roll"
That sentence alone, is exactly what is wrong with Hollywood writers and directors right now, and has been for years considering these two made Star Trek 12-14 years ago.
I'll just leave this here now... see if you guys can spot the error in that sentence
__________________
Originally Posted by doubledenim
Garbage bag people fighting hippy love babies.