There are hairless varieties of cats, dogs, rats, mice, guinea pigs, and rabbits, off the top of my head. There are probably other animals bred that way too, but those are the ones I know about and I donít like any of them. I like my mammalian pets to have fur, tyvm.
Iíve never actually seen one, but I rather like this kind of cat.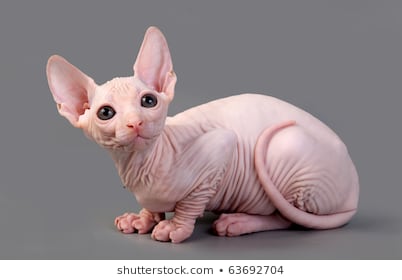 __________________
Iím here only on Mondays, Wednesdays & Fridays. Thatís why Iím here now.