ᱬWanda Maximoff-Scarlet WitchᱬElizabeth Olesnᱬ
#20. The Shining
(Stanley Kubrick, 1980)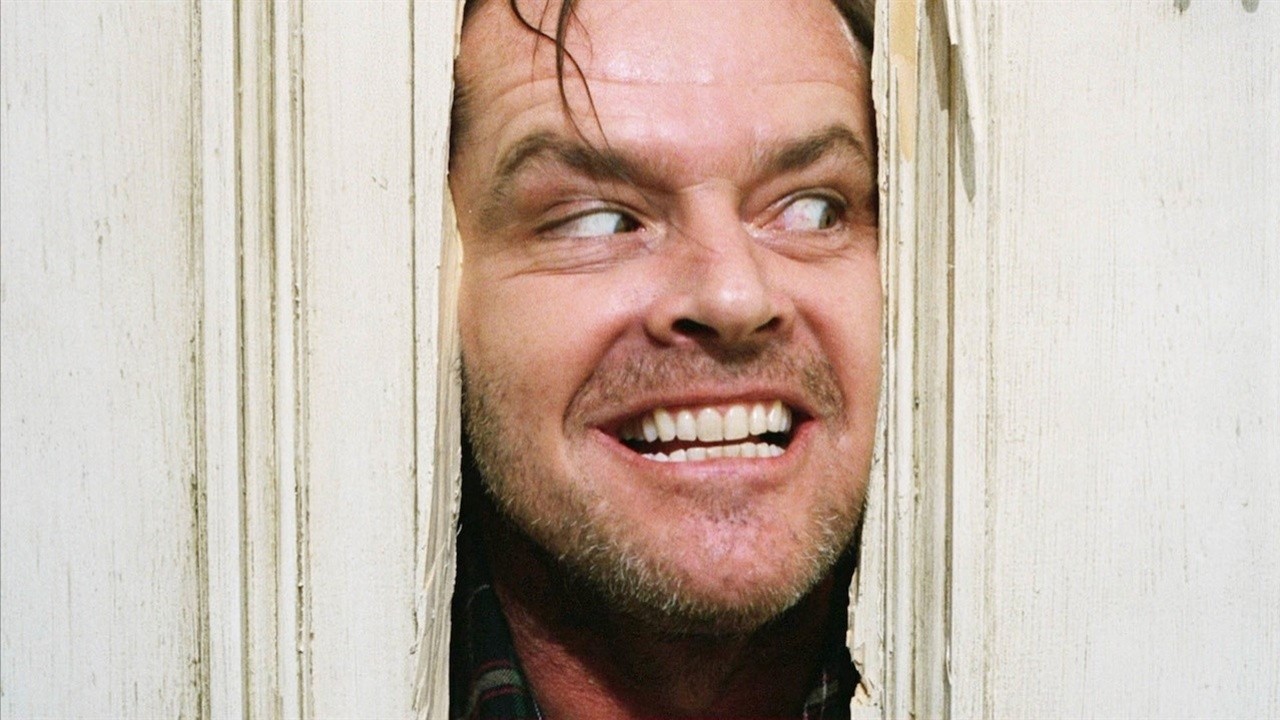 "Heeeeeeere's Johnny!"
One of the most vivid crash courses in film-watching for me happened almost twenty years ago when a local TV station aired four different Kubrick films across four weekends -
2001, A Clockwork Orange, Full Metal Jacket,
and this. This was my introduction to the work of Stanley Kubrick and each film definitely left a mark on first viewing. Even after
The Shining
weathered some serious cultural osmosis (it did inspire the best
Treehouse of Horror
segment, after all), its patiently sinister approach to the story of a haunted hotel and the unlucky family who find themselves snowed in over the off season has resonated in all sorts of ways (often to absurd degrees if the densely-pondered fan theories seen in
Room 237
are any indication). As it is,
The Shining
is able to play to horror on all levels ranging from sudden shocks to creeping dread, though it clearly favours the latter in teasing out just what kind of grotesque and unsettling secrets the Overlook Hotel has in store - even then, it still understands that sometimes all it takes to be scary is letting an actor as infamously aggressive as Nicholson off the chain as one of cinema's all-time resentful bastards (though he ultimately doesn't work without Shelley Duvall as his put-upon partner). I've seen this film on all sorts of formats ranging from blurry CRT screens to damaged Eastmancolor prints that soak the entire film in red, but the end result is still the same indisputable classic.
2005 ranking:
N/A
2013 ranking:
#55
one of the good 90s horror movies!
__________________
https://youtu.be/M-7QBR6hugc
Wanda Maximoff-Scarlet Witch -Elizabeth Olsen
https://youtu.be/78oLEoy5Npo
Natasha Romanoff-Black Widow-Scarlett Johansson
https://youtu.be/0LXhnd-CMrQ
Agatha Harkness-Kathryn Hahn
https://youtu.be/4E880wNeB2g
Yelena Belova-Florence Pugh
https://youtu.be/V8BhIsWTGUI
Clint Barton-Hawkeye-Jeremy Renner
https://youtu.be/Zy66zOMkGsM
Loki Lufeyson-Tom Hiddleston