there's a frog in my snake oil
The Mage's Tale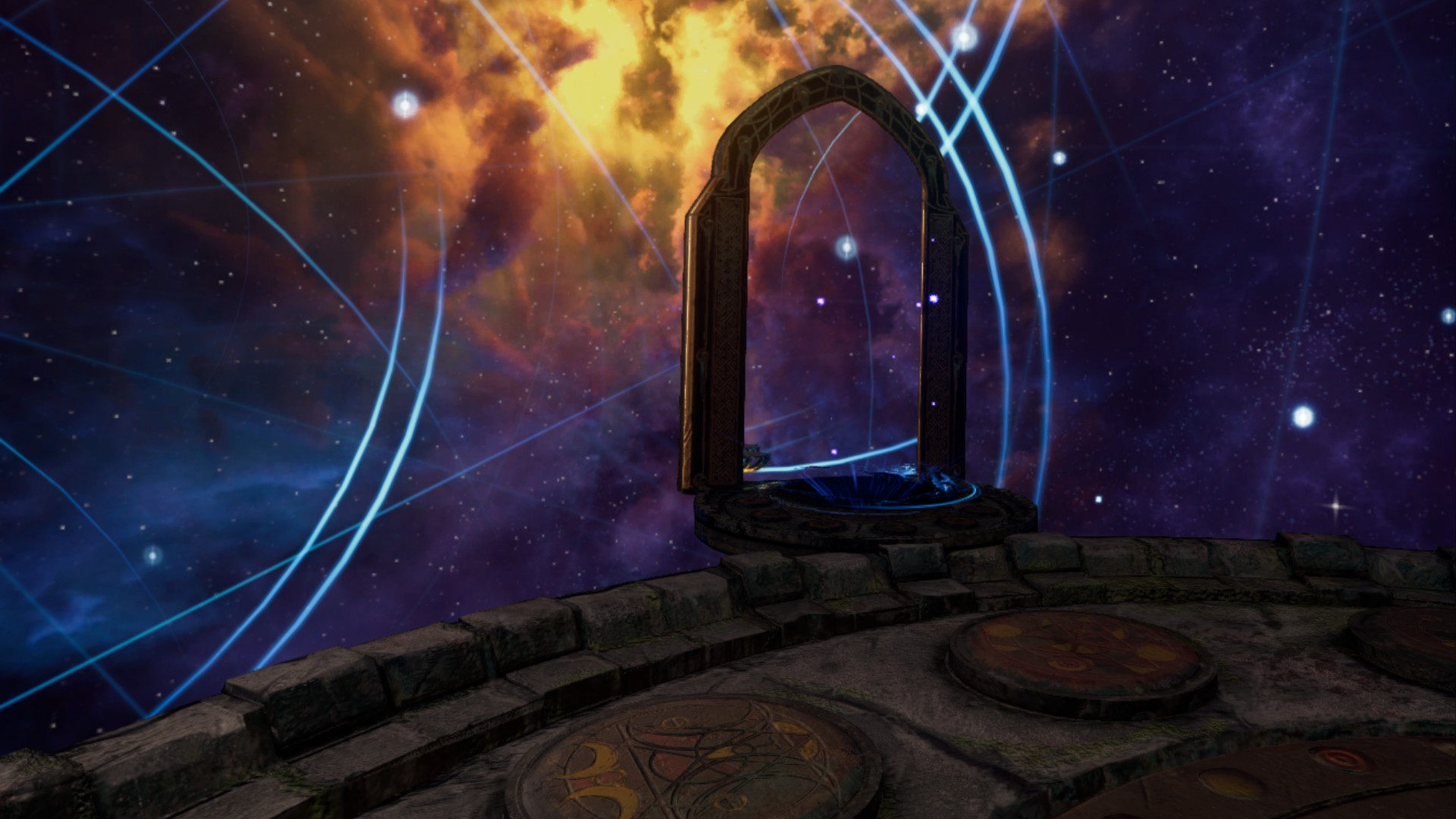 Really conflicted on this. On one hand it's a 10 hour dungeon-diving adventure, with some lovely comic and quality touches throughout. On the other hand it sometimes degenerates into a crappy wave shooter (99 carbon copy opponents, seriously?
), hobbles along with slightly dated mechanics, and wobbles wildly on the puzzle quality.
To break it down though:
Full of quality of life touches
, especially early on. From cheeky dialogue asides and throwaway characters, to the litany of arcane objects, menus and settings, there's a real attempt to lavish some AAA quality. Who doesn't love
stashing ornate potions in a giant mystical frog?
. (The floating guide character is naturally very annoying though...)
The puzzles are uneven
, sometimes uniquely engineered just for a novelty collectible, sometimes feeling rehashed for a key piece of progression. They're at their best when they use VR in a novel way, such as when you suddenly realise your gaze is important, or when challenged to hurl planets into the gravity wells of a living orrery. But these moments seem like rare (and sometimes glitchy) experiments amongst the more standard fare. The safe tumbler technique for collectibles stood up to constant use though.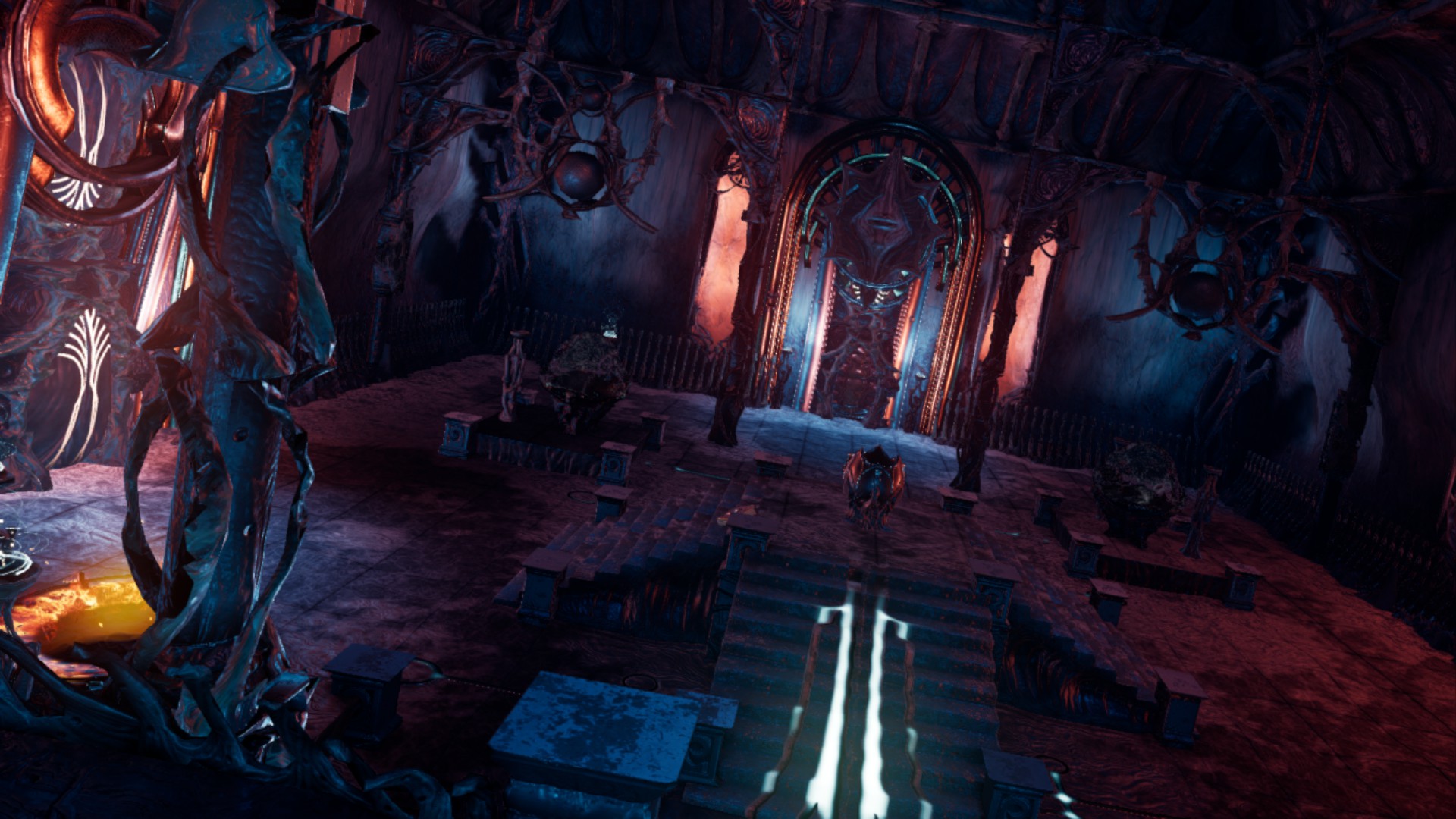 The dungeon designs show similar cracks
. At points they're great, looming over you with cartoonish eeriness or closing in claustrophobically. But others felt like the filler of a game that's over-reached itself. The 'airlock' style double door sections that separated zones could get tiresome to backtrack through, and didn't lend themselves to the more spread out puzzles. (Several times I was left foraging around large, fairly empty, multi-tier rooms, wondering what the hell to do, and idly setting fire to bats with fireballs, in case that was it). Did love the giant talking mouths though, with their kitsch vibe of TV show
Knightmare
(
a D&D oddity with blinded participants
).
It shows its age
with the clunky motion options (not transitioning smoothly when changing directions of travel); strange interaction points to pick up objects; and unreliable physics reactions. But kudos for adding the first modernisation, and for having the last two at all.
Creating your own twists on the core magic spells
via the potion cauldron is a fun combination of two VR staples. Swooshing a new mix together and trying it out on the next level works well by the final chapters. But on that note...
Combat levelling is poor
. With little threat felt early on, and the Emperor-style lightning spell being the no-brainer combat crutch for many levels, it all feels a bit samey. Ice, wind and fire remain a novelty used more for puzzles. They mix the threat up to good effect for a while, with increasing tiers of complementary enemies, then bizarrely turn to endurance wave shooter mechanics instead. Tuning up all of the spells does become useful at this point, but the attrition combat is ultimately tedious.
(-)
----
Dreams of Dali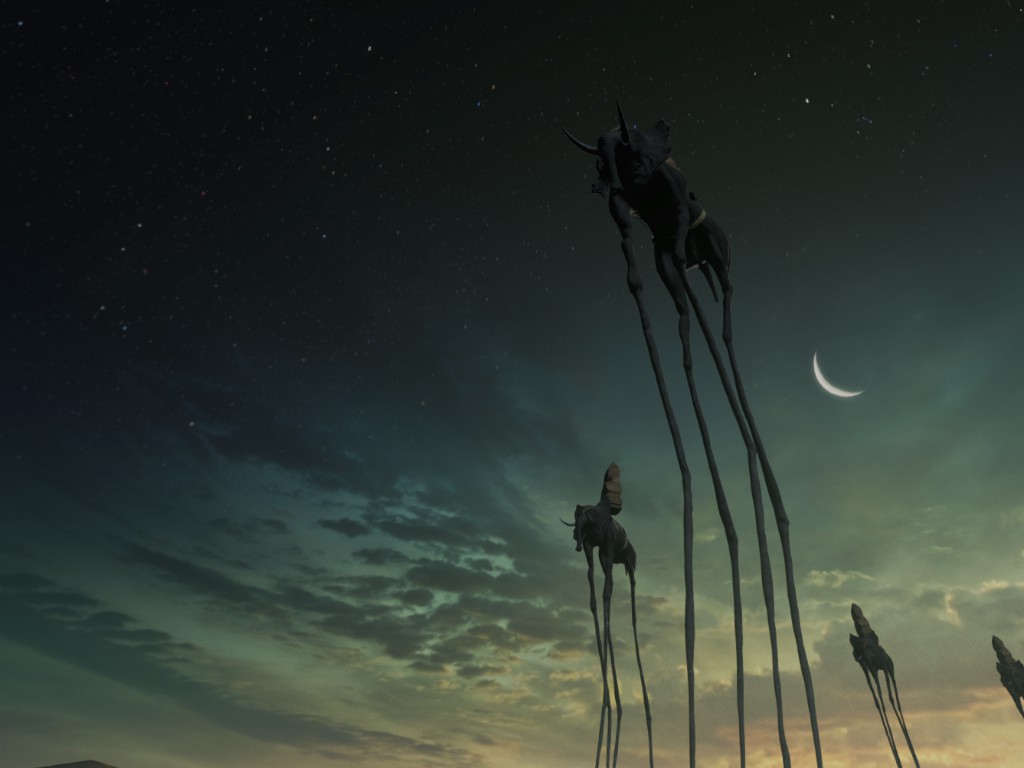 A short teleport dash around some Dali motifs in a pretty desert expanse. Very slender, but seeing the giraffean elephants totter past was certainly cool.
-
[FREE]