Connor Macgregor Reviews Thread
---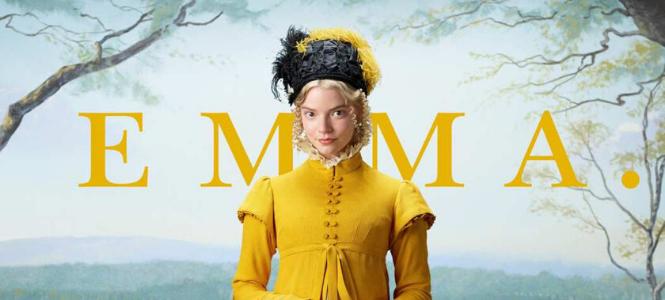 Connor Macgregor Reviews...Emma
INTRO:
So I didn't finish the 30 days 30 reviews challenge, but I am back again to do more film reviews and take some breathing space away from reviewing TV shows.
SUMMARY:
Jane Austen's beloved comedy about finding your equal and earning your happy ending, is reimagined in this. Handsome, clever, and rich, Emma Woodhouse is a restless queen bee without rivals in her sleepy little town. In this glittering satire of social class and the pain of growing up, Emma must adventure through misguided matches and romantic missteps to find the love that has been there all along.
THOUGHTS:
This film is nice. Itís a film that has easy and accessible source material, but takes a much more modern and cheeky approach to it. The star of the show is Anya Taylor Joy, who is just delightfully English in this role, and is the mechanism that makes this film tick. I find her delightful and enjoyable to watch, even when her character really misbehaves throughout the story. Then there is the costumes, which are always good in a historical drama as it allows real extravagance and creativity to shine out. With that being said, the film can drift into dullness at times, which can make the watching of the film a chore at points. I think period dramas are a harder sell for me as the story needs to be of an extraordinary scale and not of something that can be average and dreary and out of touch with todayís times.
OVERALL:
Emma is a charming film, though a plot that can drift. The costumes and overall setting are strong and visually appealing as well as Anya Taylor Joy's naturally gifted performance.
RATING: 72% - B+