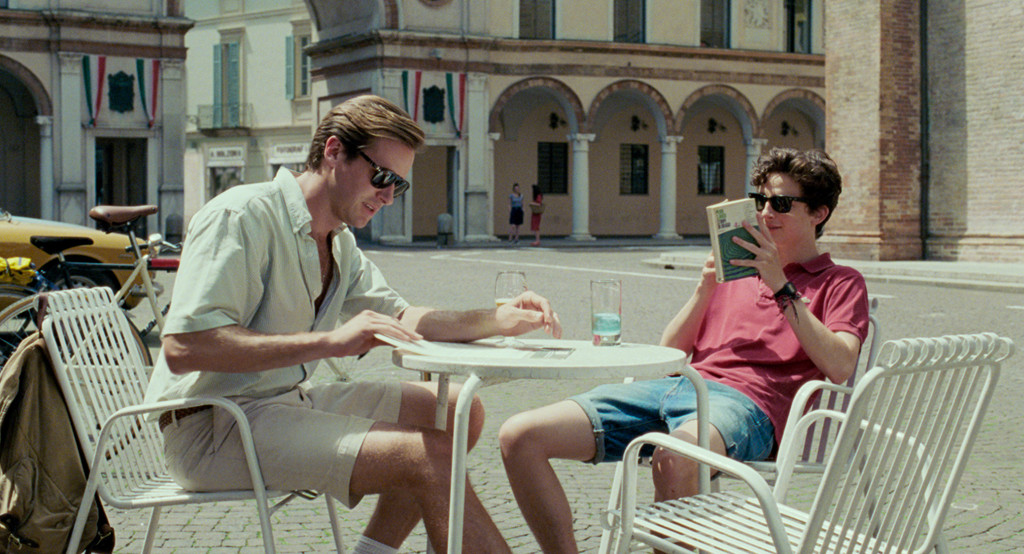 Call Me by Your Name (2017) by Luca Guadagnino
Yesterday, I went to our local cinematheque (Cinemateket), here in Copenhagen, with a good friend, to see the recent Call Me by Your Name by Guadagnino. As a feminist and postmarxist i applaud the recent wave of queer and homoerotic movies, showing multitudes of human behaviour and feelings, not previously showcased for mainstream audiences. Call Me by Your Name arrives in the slipstream of movies such as Moonlight, Blue is the Warmest Color and Stranger by the Lake, showcasing erotic sensibilities of a young Italian during the formative years of adolescens. Call Me by Your Name is reminiscent of the tropes of Eric Rohmers film, and is greatly indebted to the language of French filmmaking, and as a film depicting the troubles of love through adolescens, its certainly a succes.
In a recent article in the film critic magazine Balthazar, an article, argued that the best film were both good and bad and that it was flaws or the things that were not quite on point that made an excellent film. In that sense Call Me by Your Name is nearly to perfect with the perfect family and too indie-sweet, with the soundtrack of Sigur Ros and Sufjan Stevens playing at the right moment. Still it's in my opinion, highly recommendable.
+