Mississippi Masala ( 1991 )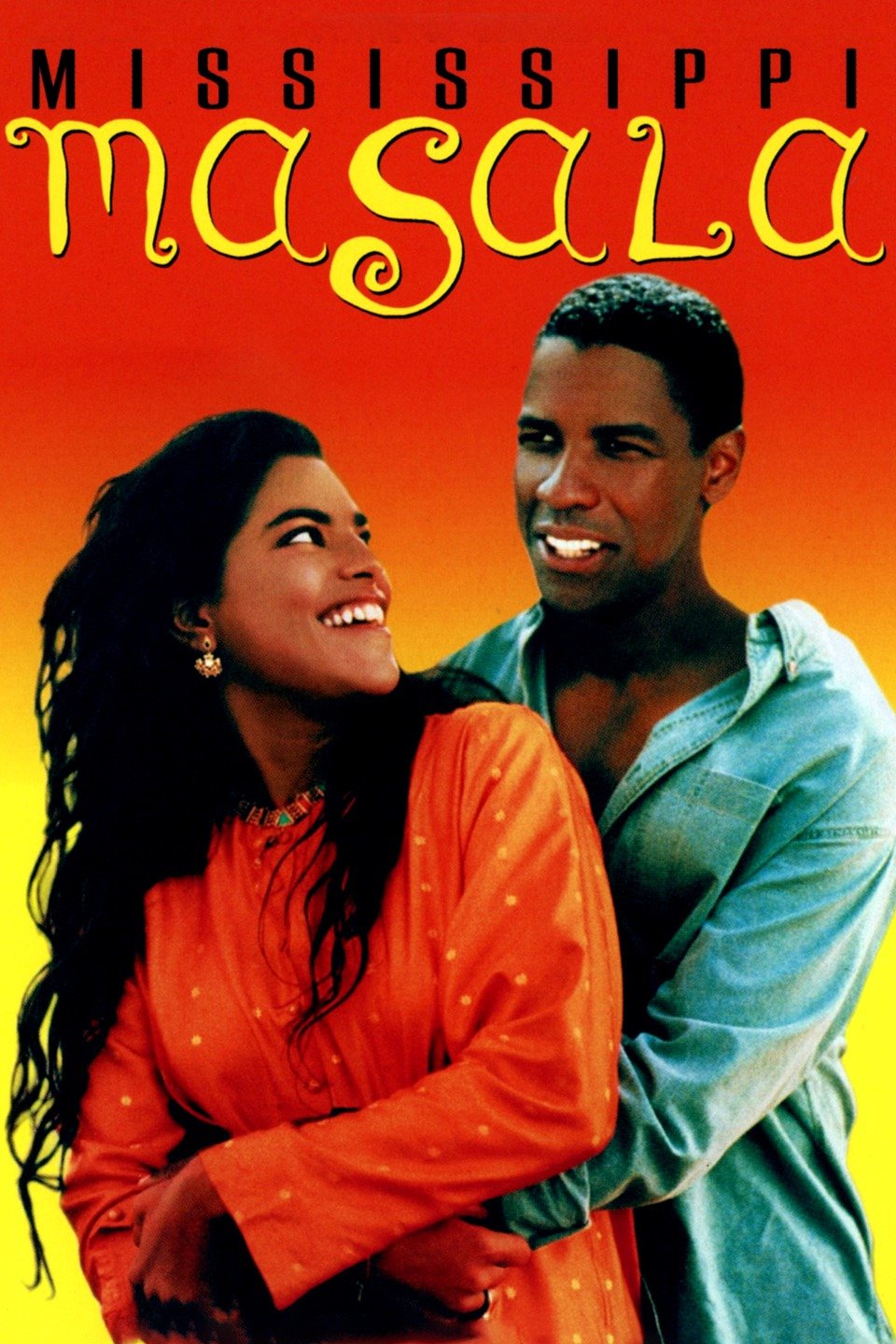 During the time of the British empire , many Indians from India were brought to Uganda in Africa as indentured labourers . Gradually they were freed and stayed on in Uganda . After Uganda got it's freedom they began to believe that they were Ugandans more than Indians . However they retained their original ( mostly hindu ) religion and Indian culture .
But they were mostly originated from the mercantile community of the Indian state of Gujarat and were very industrious . Their prosperity grew more than common Ugandans and this caused resentment among native Ugandans towards them . Taking advantage of this resentment , Idi Amin who became dictator of Uganda ordered all of them out of the country in 1972 . They were divided and some of them went back to India , some to Britain , and some of them were taken by USA .
This movie shows the travails of a family that lived in Uganda until forced by Idi Amin to leave , and were later settled in Mississippi in USA . The head of the family is Jay ( Roshan Seth ) , who is deeply attached to his roots in Uganda . Even when in USA he pines for going back , and writes letters to the Ugandan government to get back his property and citizenship after Idi Amin has fallen from power . He also is affected by the fact that his best friend from Uganda said that Africa belongs to the Africans when it came to say goodbye to him ; this even though that African man gave his own money to release Jay from jail when Jay began to write against Idi Amin and was arrested for that .
Jay however feels that his African friend betrayed his friendship and has resentment towards the black community . He has now settled among Indians originated from Gujarat and they have become prosperous in Mississippi . Because of their relatively fairer skin and economic success this community takes on the airs and attitudes of white people in USA .
But Jay's daughter Mina has darker skin and this worries her mother Kinnu ( Sharmila Tagore ) , for she feels that Mina won't be able to get a good match among her community . But precisely due to her darker skin , Mina has no problems with black people and secretly begins to date a young black man called Demetrius ( Denzel Washington ) . She mingles with his family and charms them all .
And soon her love leads to bedroom sessions in motels . The love making is aesthetically pictured and I began to like Sarita Choudhury's ( the actress playing Mina ) lovely dark honey coloured exposed skin and her belly and and navel and her just barely exposed breasts---you are given a bare glimpse of those lovely orbs .
But some Gujarati Indian Americans have got wind of the affair and they rush into the room to beat Demetrius . As he fights back they call the police and he and Mina are both caught by police but later released . Demetrius gets his reputation besmirched and his business of cleaning carpets is in losses as no one wants to deal with a black man who was caught by the police beating rich people .
Demetrius tries to contact Mina but she has been effectively cut off from him by her parents . The parents have to confront the fact that their daughter is not an Indian but an American , and she tells them that she has her own mind like an American girl .
What brings the situation to boil is the letter that Jay receives from Uganda that his case will be heard in court , and he wants to take his family back to Uganda . But Mina revolts and chases the by now reluctant Demetrius and forces him to elope with her because she loves him and does not want to go to Uganda .
So Jay is forced to travel to Uganda alone and when lands he realises that the Uganda of old is gone ; he has no place in the new Uganda . His home is now America , and his family is like masala---a mixture of spices which have some Indian and some Ugandan and some American flavour but they all come to ultimately settle in Mississippi....Mississippi Masala .
Acting be everyone is decent and colours and photography are okay too . Music is good and turns emotional whenever Jay remembers his beloved Uganda .
Verdict---Decent .
Three stars out of five .